The master suite is one of the most important rooms in your home. You need to feel comfortable in your suite with a space that's tailored to your unique needs. Before adding or remodeling your master suite, here are some unique ideas to consider.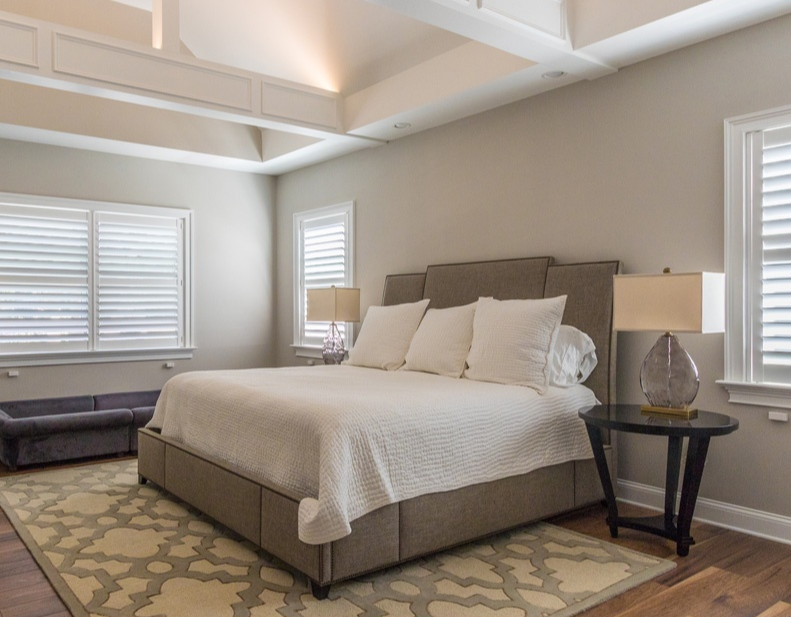 Idea #1: Multi-Story
If you're wanting a large master suite, but lack the lot space to build one, think upward. Master suites do not have to be one story. A split level or two story suite can accomplish many things including accommodating more square footage and increasing privacy. A multi-story master suite can be configured in many different ways. For example, the bedroom can be on the first floor with stairs leading to the bathroom and closet, or vice versa.
Idea #2: No Doors
Take "open concept" to a new level. Ditch the doors on your master bathroom and closet for the ultimate open feel in your master suite. This can help a small suite feel larger. With the right layout, you can still maintain privacy, even without doors. And if you're feeling exceptionally daring, opt for a wet room walk in shower that foregoes traditional shower doors.
Idea #3: His-and-Hers Bathrooms
"The secret to a happy marriage is separate bathrooms." - Sir Michael Caine
Rather than building one large master bathroom, consider adding two smaller (and equally luxurious) bathrooms. His-and-hers bathrooms are great for couples that have different needs. Perhaps you desire a soaking tub, but your partner wants a large walk in shower. Two bathrooms can help keep both of you happy and out of each other's very personal space.
Idea #4: Move to the Attic
If a cozy master suite is what you're looking for, the attic could be the perfect option for you. The low angled ceilings of an attic are sure to add beauty and interest to your master suite, and as part of a home renovation you could even lift the roof line. There are several benefits to an attic suite: it's removed from the other living areas in your home; you can enjoy views and natural light; you don't have to complete a home addition - simply remodel your existing space!