You've dreamed for years about having a better master bathroom in your home. But, if green living is something that's important to you, it can be hard to know where to start in order to make your bathroom space eco-friendly. Fortunately, with innovations in home materials and building practices, you don't need to give up your dreams of a fabulous master bathroom remodel in favor of eco-friendly options. Here's a look at some green features to consider when you're planning your master bathroom remodel.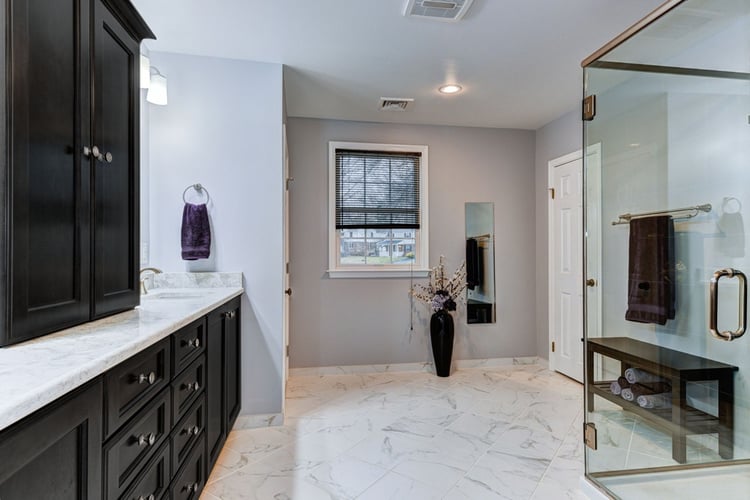 Occupancy Light Switches
We've all got at least one person in the house who is seemingly incapable of remembering to switch off the lights. That's when occupancy light switches come to the rescue! These hands-free devices are activated by motion in front of them. Then, after a period of time without movement in the room, the lights will automatically turn off. They can even be programmed to your specific settings so that you don't have to worry about being left in the dark.
Low-Flow Showerheads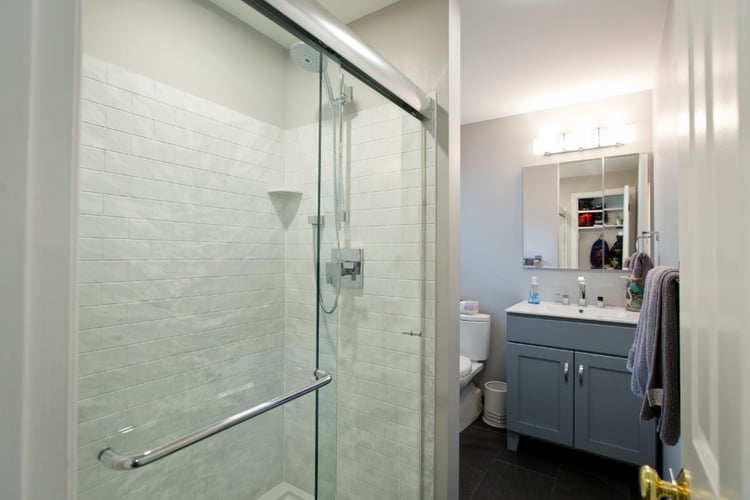 Though these have been around for a long time, they haven't been very popular in the past; probably due to the poor pressure and performance. Luckily, thanks to modern engineering, these showerheads have been updated to mix in air and produce more pressure than in the past. That means you can finally enjoy your hot shower (with plenty of pressure) while using less water.
Dual-Flush or Low-Flow Toilets
Though you can simply go with a low-flow toilet for your master bathroom, newer dual-flush models include a pair of buttons or levers so that you can select how much water is used for each flush. One handle will use a small amount of water, while the other uses a bit more water (though still a smaller amount than traditional toilets).
LED Light Fixtures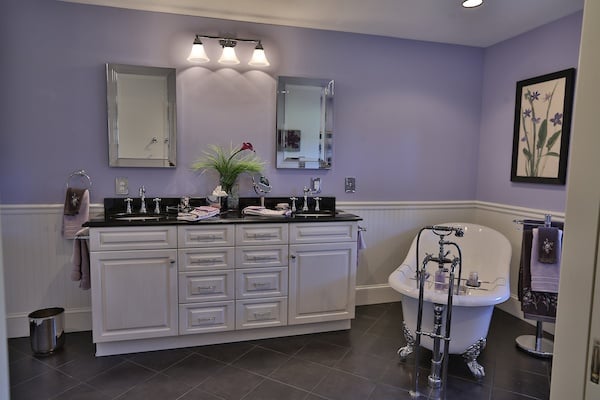 LED lights use a fraction of the power than traditional incandescent lightbulbs use, while keeping your cooling bill lower as they don't produce nearly as much heat. At the same time, they also reduce your home maintenance costs by lasting for many years, if not decades. In fact, some light fixtures are now shipped with integrated LEDs instead of ordinary replaceable light bulbs.
Composite Countertops
Many of today's composite countertops recycle metal, glass, or rock waste and transform them into beautiful countertops that mimic granite and other natural mined materials. That means you can support the environment and still have your luxurious master bathroom. No compromises here!
Motion-Sensing Faucets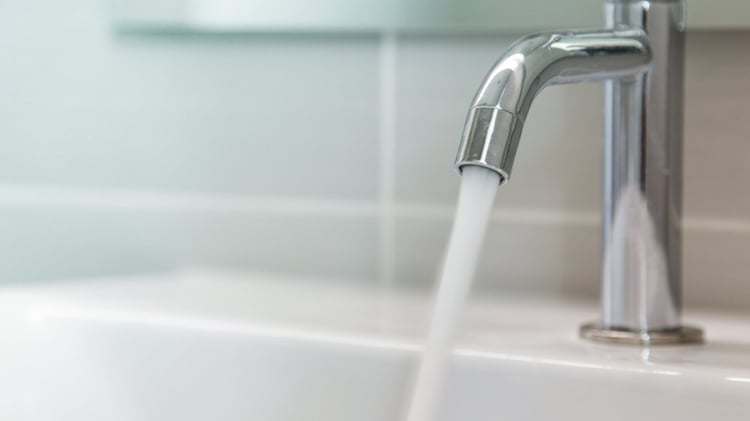 These aren't just for retail stores, restaurants, and airport bathrooms anymore, they're available for residential use, too. These motion-sensing faucets use a sensor that can tell when something is placed underneath. Whether you're washing your hands or brushing your teeth, these motion-sensing faucets activate and deactivate the water valve accordingly. It's another great way to save gallons of water in your home.
Go Graywater
Graywater is gently used water - the extra water that goes down the drain from your bath, shower, washer or sink, that can be repurposed for non-potable uses like flushing toilets. It may sound less than desirable, but the United States is actually one of the few countries that don't regularly recycle this water. So, it's definitely worth considering. All you'll need is a basic setup with a tank, filter, and pump. It's that simple!
By keeping these eco-friendly features in mind when you're planning your master bathroom remodel, you can enjoy your beautiful space and do something great for the planet too. If you need help with your design-build process, our team at Tilghman Builders are happy to help! Check out our portfolio of amazing bathroom remodels for inspiration, then when you're ready, contact us to get started.