So, you're thinking about a master suite addition or remodel. How exciting! After all, who doesn't love a beautiful space of their own to retreat to and relax? When embarking on a home improvement project like this, the first question our clients typically ask is – "How much is my master suite going to cost?". It's a great question, but not exactly easy to answer with a quick one-liner, especially before an in-depth consultation. But, here are a couple of ballpark figures to give you a general idea:
A master bedroom and bathroom addition can range from $100,000 to $150,00.
To rebuild a master bathroom can range from $40,000 to $100,000.
Remodeling a master bedroom can average around $60,000.
But those are just rough numbers and should be taken with a grain of salt. There are actually multiple factors that play into the total cost of a master suite project, including:
Choosing a master suite addition vs. remodel
Finishes and features
First story vs. second story addition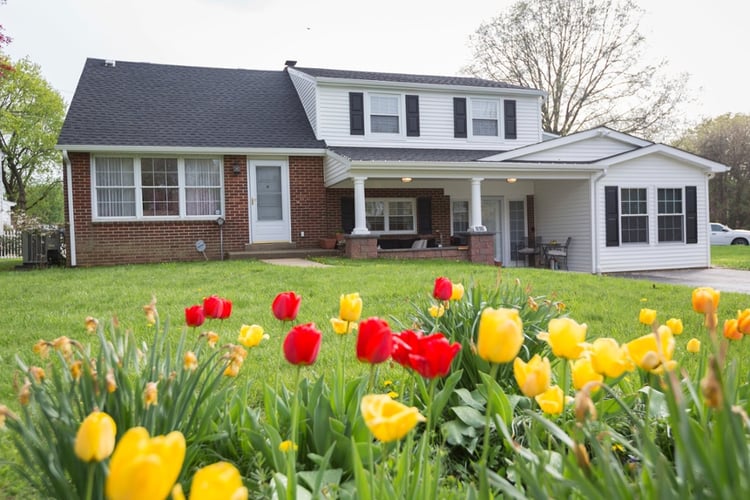 Now, let's look at each one of those factors a little more in-depth to help you better understand what can affect the total cost for a master suite project.
Master Suite Addition vs. Remodel
Your dream master suite can be accomplished in one of two ways – via a remodel or an addition. Between the two, an addition is definitely more costly. So, if your budget is somewhat limited, a remodel may be the way to go.
A master suite remodel involves using the existing space in your home. It could mean simply upgrading your existing master suite, incorporating space from another room to add onto your existing master, or transforming an unfinished space, like a basement or a garage.
A master suite addition, on the other hand, is literally adding onto your home to create your new master oasis.
Finishes and Features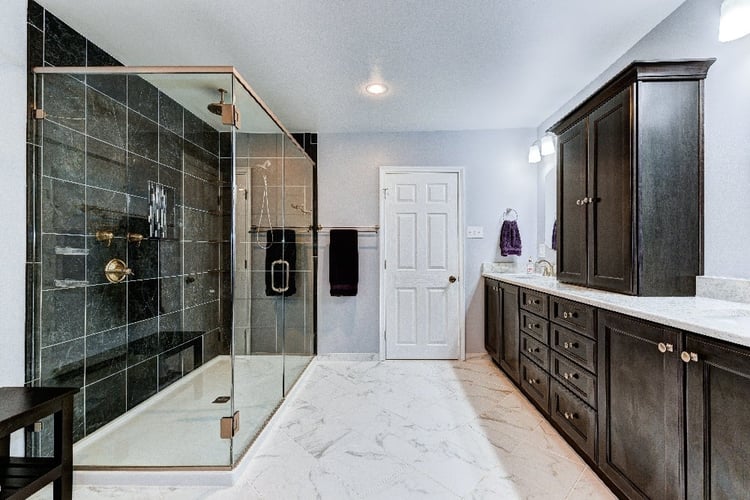 Ever heard the phrase "champagne taste"? This definitely relates to the finishes and features of your master suite. The choices you make can really affect the total cost of your project. Things like:
Premium countertop materials, such as granite and quartz
Flooring type
Single vs. double shower heads
Soaker or clawfoot tub
Custom closet
Heated floors
Lighting fixture upgrades
His and hers bathrooms
All of these features (and more) can affect the total cost of your master suite project. Make sure to work closely with your contractor to help you stay on budget. They can make recommendations to cut costs and keep you on track, but still give you a master suite you will totally love.
First Story vs. Second Story Addition
If you're going the route of adding onto your home, you have two choices – to build up or bump out. Bumping out keeps the addition on the first floor, which is definitely the more economical, budget-friendly choice. Here's the thing – not everyone has the yard space they can sacrifice for a first story master suite addition. And that's okay! That's where a second story addition (or building up) comes into play.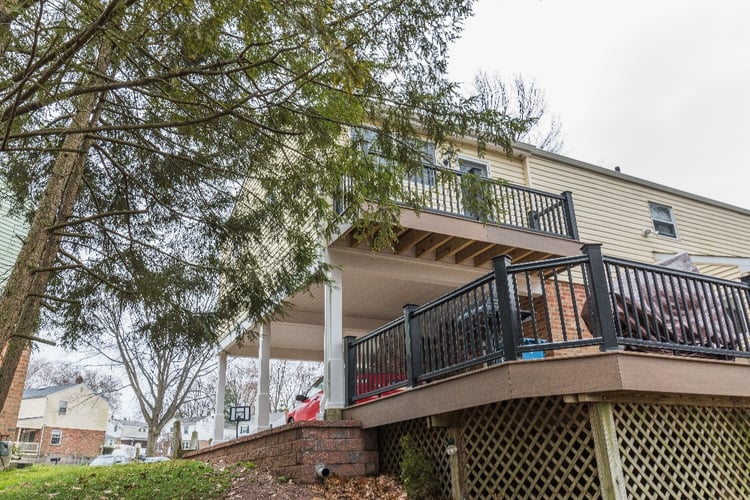 A second story addition can give you a lot of space for your dream master suite. That means plenty of room for big walk-in closets, his and hers sinks, double shower heads and a spacious master bedroom with a reading nook. Sounds amazing, right? We couldn't agree more.
Keep in mind though, a second story addition is one of the most expensive home improvement projects. In fact, Remodeling Magazine quoted the average cost of a 24-foot by 16-foot addition to be almost $162,000. It's a big chunk of change but can be well worth the cost.
At the end of the day, no matter what type of addition you go with, you're still adding a considerable amount of living space. By doing that, you're not only getting more enjoyment out your house, but also increasing the property value. Sounds like a win-win to us!
As you can see, there are multiple factors that can affect the total cost of your master suite addition or remodel project. If your whole wish list isn't attainable with your current budget, don't worry. A good contractor or homebuilder should be able to see your vision and make recommendations to cut costs and still deliver a beautiful oasis you will enjoy for years!
Speaking of which, we would love to help you with your master suite! Contact us today to start discussing your dream space with our team of home renovation experts.
Looking for some tips for your master suite addition or remodel project? Check out our free must-have guide below!