Summer is coming to a close, and many people are finishing up summer remodel projects with backyard entertainment in full effect. Family thoughts are now transitioning back to school, work, and getting the house together again. With this shift, it's time to break out the home renovation projects geared for indoor entertainment!
A great space to focus on home entertainment is in the basement. Whether your basement is unfinished, nearly finished, or even has walls and carpet installed, the opportunities are practically endless to rework your space into the perfect area for both daily family life, as well as friendly entertaining. And depending on what you envision for your basement remodel project, the layout of your home as well as the plumbing, exits, and windows that may or may not be present can help you shape and visualize the space.
It's common for basements to be a huge area of unused space or function as another storage area. Remodeling your basement into a functional living and entertainment space will not only add another usable room to your home, it will also increase the value of your property as well. So, how can you make this transformation happen? The best way to figure out how to proceed with your basement remodel project is to look at your existing home and see what you might be missing. A movie room, game room, kitchen area or wet bar, guest suite, theatre space, sports lounge are all really common ideas for basements, especially for entertaining. Now, let's dive into some details!
Second Living Room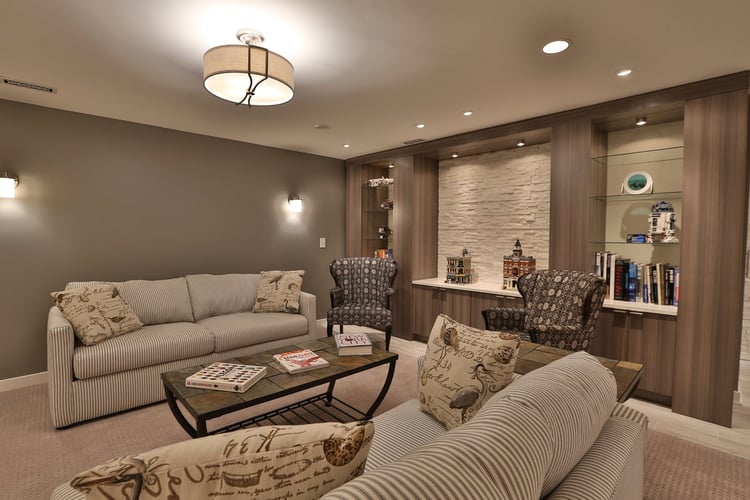 While most homes come equipped with at least one existing living space, sometimes a home needs a second area for parents to escape to, kids to play in while the grown-ups chat, or an area for the crowd to watch football. Whatever the need may be, additional living space is exactly what many homes are lacking. This expanded gathering space can make a huge difference in the functionality of a home.
These types of living spaces can also easily be turned into great entertainment areas as well, for family holidays or hosting social get-togethers. A regular living space with a small bar added and a half bath down the hall is the perfect setup for daily relaxation or social gatherings.
For this second living room, we also suggest keeping the space as open as possible. After all, it can be extremely difficult to entertain in confined areas or those with a lot of walls that close off the room.
Basement In-Home Theater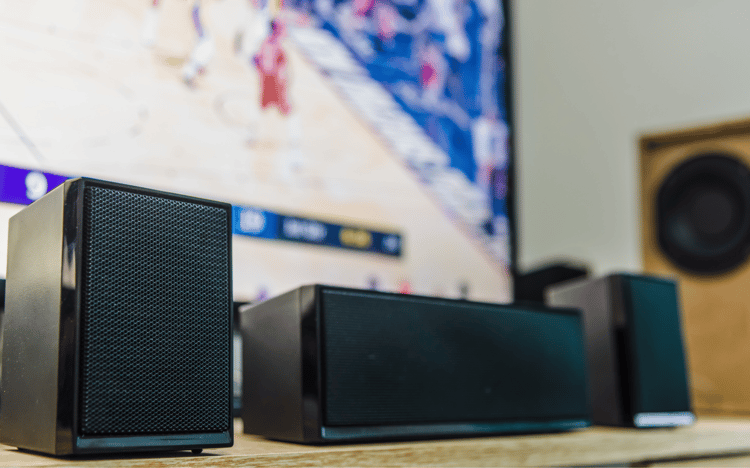 A popular choice for families, basement theater rooms are perfect for relaxing or entertaining guests on game days. A basement theater budget can range from inexpensive to extravagant, depending on your family's wants and needs. Common features include a large screen and projector, theater-style seating or comfortable couches and furniture, plus mood lighting. Adding in surround sound completes the setting and will make the experience even better!
Social Hot Spot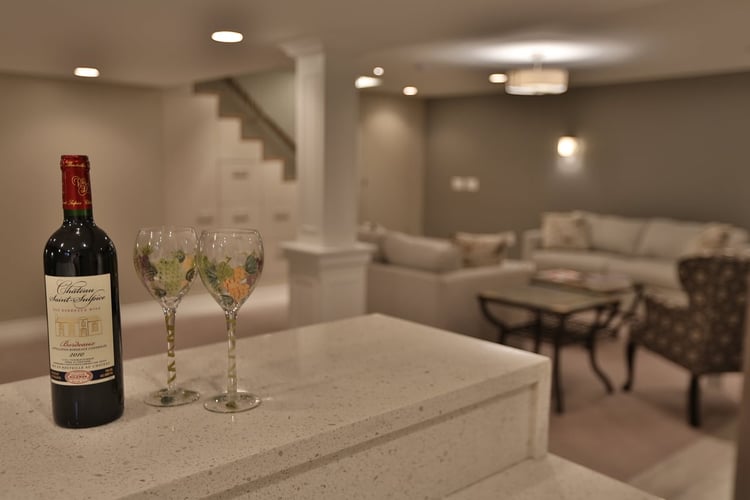 If your family is big on hosting parties, a basement remodel is the perfect opportunity to create an amazing destination! Like we mentioned earlier, a full bar can easily be installed with a mini-fridge, wine cooler or cellar, sink, bar carts, etc.
Other features to consider for entertaining include:
A cozy gas fireplace
Larger space for games (think a pool table or a dartboard)
Area for Indoor/outdoor patio seating (if your basement has a doorway to the outdoors)
And if your home layout allows, a guest bathroom downstairs is extremely convenient for social settings as well. Also, if your basement space is large, a guest bedroom or two down the hall is often nice for friends and family to stay overnight if needed.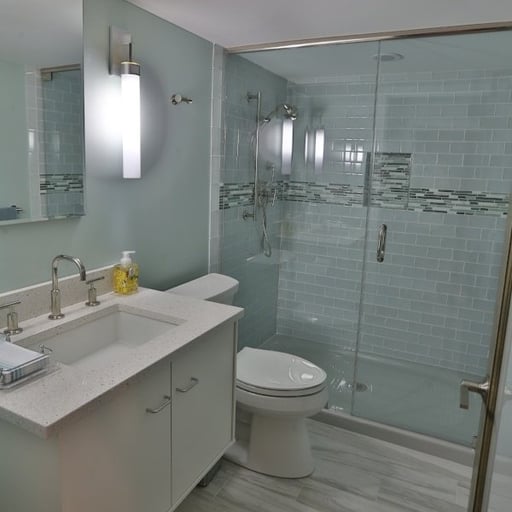 Home Office Lounge for Entertaining Clients
Transforming your basement into a working lounge area can be amazing for productivity. This function separates work from home life, which can be a struggle to distinguish the two, for both yourself and family members, when entertaining clients in your home. If your basement has a dedicated entrance, this can also be a professional home office entry for clients to come and meet with you or to run your home-based business.
Whether your basement is large or small, these ideas can be utilized for a space of any shape and layout. What your home may be lacking upstairs can be created and customized to fit your family needs with your basement remodel project. Think about turning your basement into a functional, value-adding part of your home!
Ideas for your basement remodel project? Check!
Now, you need to start planning and budgeting. If you need a little help in that area, check out our FREE "Budgeting for Your Remodel" guide!