Just as you would only use certain tools to build a bookshelf, certain contractors are best fit for certain home remodel projects. And not just the type of project, but also for the results you're looking for. If you have a home remodel or renovation project, and it's beyond your DIY skills, you then need someone professional to do the work.
We understand that a renovation is a large expense of your money and time, so we encourage you to do your research for each contractor you engage, to be prepared for the outcome. We've been remodeling homes for 35 years and have heard some contractor horror stories in that time. We want to prevent you from dealing with any nightmare scenarios while your home is under construction. We'll go over the contractor types you have to choose from, so you can decide which is best for your project.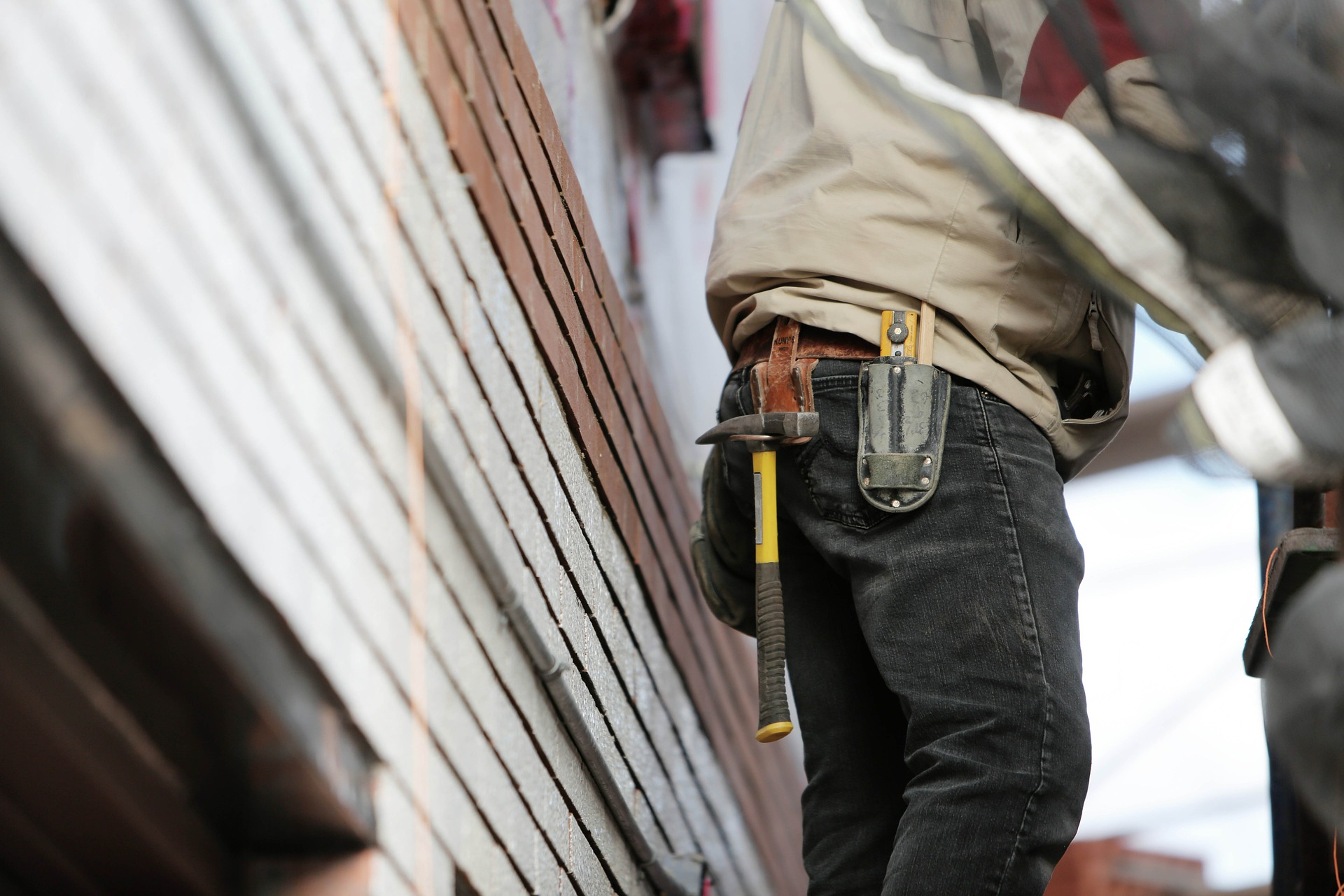 Home Contractor Types
A general contractor ("GC") is a contractor who manages and oversees a large home construction or remodeling project. Homeowners usually hire a general contractor for large projects that require the work of multiple trades, as opposed to needing JUST a plumber or an electrician. The general contractor may or may not do some of the physical work. GCs help you to obtain permits, buy materials and supplies, provide facilities for all workers and create and manage the workflow so the different tasks are completed in a logical, efficient manner. The GC is also the go-to guy for everyone on the project. He (or she) addresses homeowner complaints and concerns, settles disputes among subcontractors and calls the subs when they're needed on the site or don't show up when they're supposed to.
Some GCs are actively involved in the day-to-day work of a project. For example, a GC may be a carpenter or remodeler who handles all of the demolition, construction of new walls and installation of various materials. Other GCs are primarily managers for the team or subcontractors doing the work.
Solo Contractor
A solo contractor is a general contractor who operates on his own, and is actively involved in the day-to-day work of a project. He may have a specialty, such as carpentry. Or they may be a jack-of-all-trades, able to do paint, flooring, or plumbing themselves as opposed to hiring out subcontractors to do those jobs.
Solo contractors are ideal to hire for small or less-complex projects, such as a single room, or updating a single aspect of your home, such as a flooring project. One thing to remember with a solo contractor -- if they have multiple clients at a time, they can not be fully dedicated to your project, because they are a one-man show. For example, they may have to leave your job to handle an issue, or just to work on another site. While we know reputable solo contractors, we've also seen plenty of cases when solo contractors don't finish the larger home renovation project they were hired for.
General Contractor with Sub Contractors
A larger general contractor typically hires specific trade contractors for various aspects of the project, such as plumbing, electrical, drywall, painting, carpet, and many other specialties. In this context, these contractors work for the GC and are known as subcontractors, or "subs." The GC hires the subcontractors directly -- they are paid by the GC, not by the homeowner.
This type of GC could be doing some of the work themself, such as handling all of the demolition, construction of new walls and installation of various materials, while other GCs are primarily managers of the subs who do all of the work. It is important to ask this contractor how they vet the subcontractors they use. Subs move from project to project, working for themselves, so it's important to know that they share the same quality and values as the GC you hired. Sometimes to cut costs (and the homeowner's estimate on a project) a lower quality sub may be used. It is important for the homeowner to ask: if there is a problem, will the subcontractor return to fix it? Is there a guarantee on the level of quality?
General Contractor with Employee Team
The third type is a general contractor who has a permanent staff of employees handling the construction tasks on your home renovation or remodel. This results in few, if any, subcontractors working on your project. This construction firm with a steady employee base can give the homeowner peace of mind that the crew is reliable, and the standard of quality is consistent because the team is not ever-changing.
At Tilghman Builders, we categorize ourselves as a general contractor with an employee team. This ensures a level of familiarity with the people doing work on your home. We know what we can do and how well it can be done. We are also able to make sure someone from the Tilghman team is always on site.
Here are some other factors to consider when selecting the contractor to complete your home renovation or remodel project:
Budgeting matters, but so does quality
You might be drawn to the contractor with the lowest cost - it's understandable. Get a detailed list of what's included in the scope of work from the contractors providing pricing. A price too low might mean the materials or labor used aren't the best quality, or it may lack the proper management and oversight required.
Get comfortable with your contractor
This person is not only inside your home, they are transforming it. It's important to reach a certain level of comfort with them. Make sure they thoroughly understand your needs and the project. Find a contractor who has a plan and keeps all lines of communication open. Get their cell phone number and email address so they're always in touch. Choose a contractor who can meet or check in with you regularly.
Your house, your rules
If you get a bad feeling about something, press pause on the search. You should be able to trust your contractor to handle the project from start to finish and to do it for the agreed upon price. If you do your homework, your home renovation project will go smoothly.
---