Summer is almost here, and that means sunshine, vacations, and (our personal favorite) summer home improvement projects. As much as we enjoy our other seasons in the lovely Bucks and Montgomery Counties in Pennsylvania, spring and summer are the best times to start projects that require a lot of outside work.
Here are several home improvement projects that you can enjoy this summer.
Build a New Deck or Patio (or Update Your Existing One)
Who doesn't love sitting out on a nice deck with a glass of ice-cold lemonade, enjoying the sunshine? Most homes, even those with small yards, have some space to accommodate a deck. Wrap-around and two-story decks can add square footage to your outdoor living space without taking up too much of your yard.
Building a deck or patio can be viewed as an outdoor home addition on a lower budget - and perfect for summertime in eastern Pennsylvania!
Already have a deck? Now is a great time to power wash and restain your deck before it gets too hot. Your family and friends will definitely notice, and the updates will add curb appeal to your home.
Create an Outdoor Kitchen for Easy Entertaining
If you and your family like to spend a lot of time outside, add an outdoor kitchen to your summer home improvement projects. Outdoor kitchens make barbeques and dinner parties so much more enjoyable when you aren't carrying dishes in and out of the house the whole time. A built-in grill, washing station, fridge, and more can be added outside, giving you a fully functional kitchen - complete with fresh air.
Before you start buying appliances, make sure you get your area surveyed by a contractor to make sure your outdoor space can accommodate the water, electric, gas, and other utilities you might need. Nothing is worse than buying appliances and not being able to use them. Also, you want your outdoor kitchen to be safe and up to code, so make sure you keep grills and other open flames at a safe distance from your home.
PRO TIP: Don't forget a ceiling fan for when it gets warmer!
Start Your Garage Addition to Increase Your Living Space
Is your home lacking a garage or is your existing garage not big enough? A garage addition can be a perfect project to tackle in summer.
Perhaps you want to increase your home's square footage or add an in-law suite. Whatever the purpose of your project, adding on to your home can be a big undertaking. From pouring a foundation, if needed, to framing, and siding, most of the work on your home addition will be completed outdoors, making it an ideal summer project.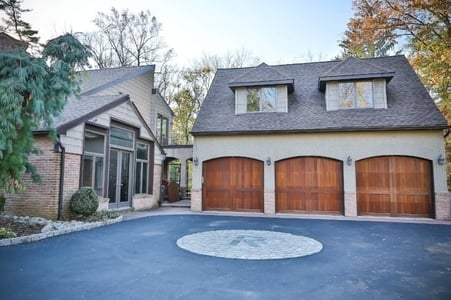 If you are looking at building an attached garage, you can also count on saving money on your heating bill rather than building it in the winter. Because attached garages require some wall removal from your existing home, getting your project done now can help save on energy costs. Want to learn more about garage additions? Check out our blog!

Other Outdoor Home Improvement Projects
Replace your siding
Your home's siding has a noticeable impact on curb appeal. Replacing or repairing siding is like giving your home a facelift and will help increase its value. Siding is an outdoor project that is perfect for summer, and a must if you're considering selling your home in the future. With various options for siding, you can completely change the look of your home's exterior to match the current trends.
Start gardening
Now that we've shaken off our final freeze of the year, now's the perfect time to start planting your flower, herb, and vegetable gardens. Planting now means you'll get to see your plants mature over the summer, and enjoy the fruits of your labor throughout the season. It's also a great time to mulch your existing beds and areas around your home to smother weeds, hold in moisture, and spruce up the look of your landscaping.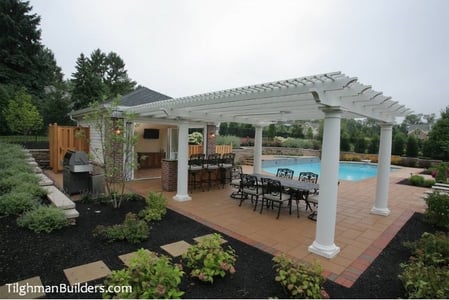 Want to see more summer projects?
There are plenty of summer home improvement projects for you to choose from! Check out our portfolio to see our other summer (and spring, winter, and fall) projects that we've recently completed for our clients.
This blog was originally published on May 22, 2018 and updated on April 6, 2021 for accuracy.