When warmer weather arrives, it brings along its good friend outdoor entertainment. In what seems like a matter of days, neighbors and friends begin making plans to have a barbecue, potluck, or pool party. After being kept inside during the colder months, you want to ensure your guests have the ideal area to relax and come together.
While there are a number of obvious things you can do to make your outdoor space more enjoyable, such as having ample seating or having a food prep area outdoors to minimize foot traffic inside, there are also a few additional things you can do that will make your yard or patio the gathering place of choice. Trust us, your friends and family will thank you for the added comfort.
Install an Electric Fire Pit
While the summer days are warm and enjoyable, summer nights can still be a bit chilly from time to time. This is especially true when you've been in the hot sun all day. One thing that we would recommend is installing an electric fire pit. These pits require no wood, gasoline, or clean-up, and can be turned on and off with the flip of a switch. Not only will your guests appreciate the additional heat, but this is a great place to congregate and have toasted marshmallows and s'mores. Another added bonus is that these fire pits can help illuminate your area, preventing spills or falls.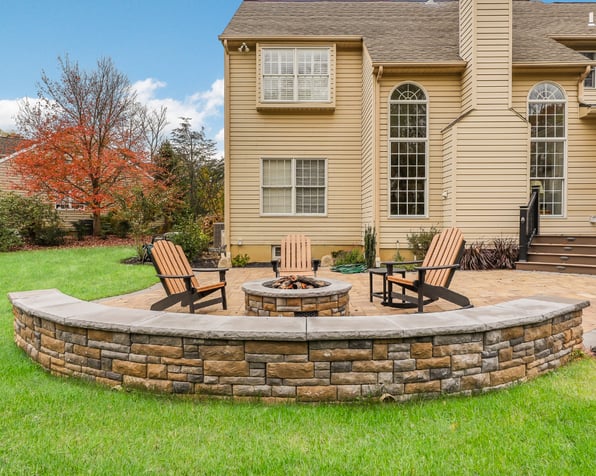 Have Plenty of Room for Drinks
Speaking of spills, ensuring you have plenty of space on side and coffee tables are ways to ensure drinks do not get kicked over. Your guests will thank you when there is ample room for their soda and their plate at your barbecue. And if you're anything like the other homeowners, you probably have a few bugs crawling around in your yard. By elevating drinks and food, you can ensure no one finds an unwelcome guest in their dinner. You'll be surprised by how many people appreciate your side tables that help prevent messes.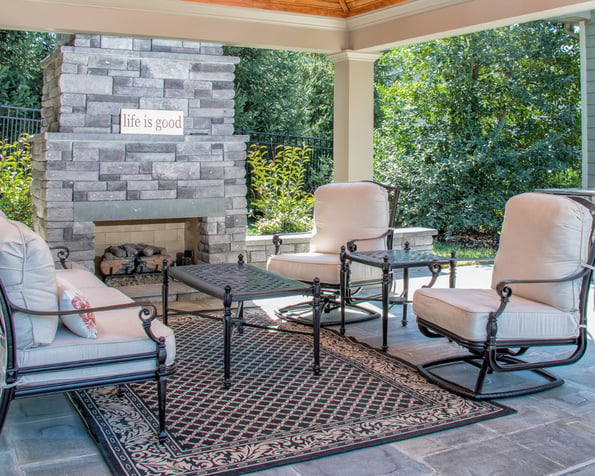 Invest in Lighting for Your Pathway
One design trend that we have been seeing more of is the use of stepping stones leading from the house to the patio. While these stones are beautiful and functional during the day, they can become dangerous at night. While most houses do have floodlights or exteriors lights shining in their yard, these lights often do not adequately illuminate the ground. Installing ground lights will help your guests see where they are going, and avoid a twisted ankle. As an Earth-friendly bonus, many of these small lanterns operate off of solar power and do not require any additional power source.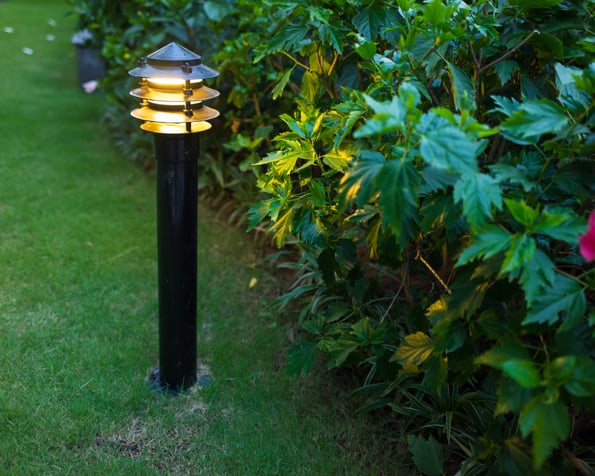 Unsure of Where to Start?
You can easily become overwhelmed when looking to revamp your outdoor living space. Why not leave the hard labor and problem solving to the professionals? At Tilghman Builders, we can help you envision your ideal outdoor entertaining space and turn it into a reality. Check out our portfolio for inspiration!