Now that spring has sprung, we know you're already planning to soak up the sun as much as you can. And the best way to do that is by heading out to your patio or deck and spending some quality time outside. Here are some fun outdoor DIY projects for making your deck and backyard ready for spring without breaking the bank.
1. Setup an outdoor movie screen.
Who doesn't love watching a good movie? Well, why not bring the movie outdoors, especially while the weather is so nice? Basically, all you need to create your outdoor movie screen are some planters, cement mix, PVC pipes, wooden rods, a white sheet and some basic tools. Super easy outdoor DIY project and something the whole family can enjoy. So, get ready to break out the movie projector and some popcorn!




2. Repurpose an old cabinet into a mini bar.
An old cabinet can function as a mini bar with little effort. Not only will it look great, but it also functions as extra storage space, too! To get started, apply a fresh coat of paint on the cabinet and add some racks to store glasses. Then, decorate it to match your patio. The old cabinet will easily become a food and drink station you can enjoy for three seasons out of the year (sorry winter).
3. Build a fire pit.
During the spring, it can still get a bit chilly when the sun goes down. But that doesn't mean you should have to pack up and head inside though. Instead, consider adding a fire pit to your patio so you can gather around when the temperature drops below shorts weather (and maybe roast some marshmallows). Add a few blankets and you've got yourself a campfire in your own backyard. Here's how you make your own fire pit in a day.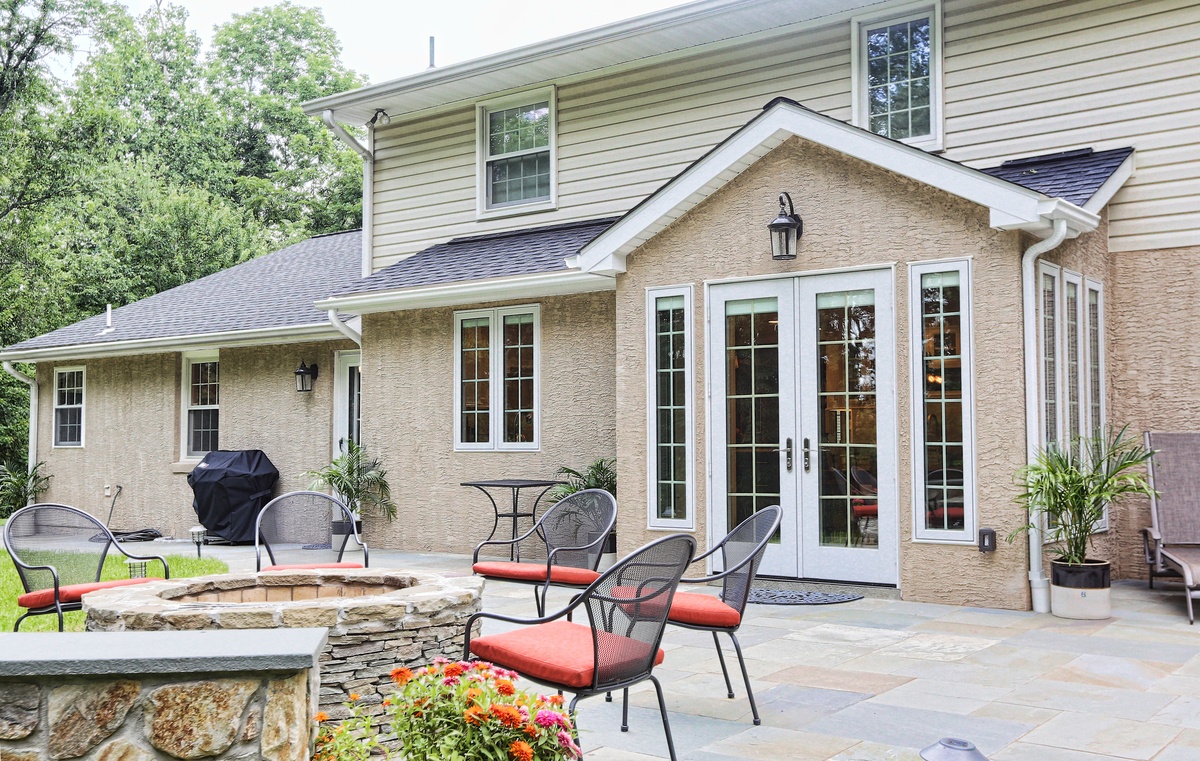 4. Add outside seating and storage with a bench.
It seems like with every spring comes more stuff that doesn't have a place. Oh, the joys of spring cleaning… We always seem to need more storage space than we have. But, how about storing some things outside? A bench could be the solution! With some slight modifications, it can double as a storage compartment and provide extra seating for hanging out with friends. Check out how you can build your own storage bench with an old bed frame and drawer!
Want to see more outdoor DIY projects?
These are just a few ways you can make your backyard or patio a place to really enjoy the spring weather. If you're interested in some other, not so DIY projects, check out some of our favorite patios and decks, plus sunrooms that we've created for our clients.