You've been imagining that custom chef's kitchen for years, and now it's time to turn those dreams into reality. Not only will a kitchen remodel add more space and functionality to your home, a luxurious new kitchen design will also make cooking and entertaining even more enjoyable.
They don't call the kitchen the heart of the home for nothing... and the heart of the kitchen lies in the appliances. After all, that's where the magic happens, and choosing high-quality appliances will take your kitchen remodel to the next level of luxury and style. When you're ready to get started on your dreamy new chef's kitchen, these must-have appliances make the grade, taking your kitchen from great to amazing. Let's take a look at the latest trends in luxe kitchen appliances.
Get Cooking with Ovens and Stovetops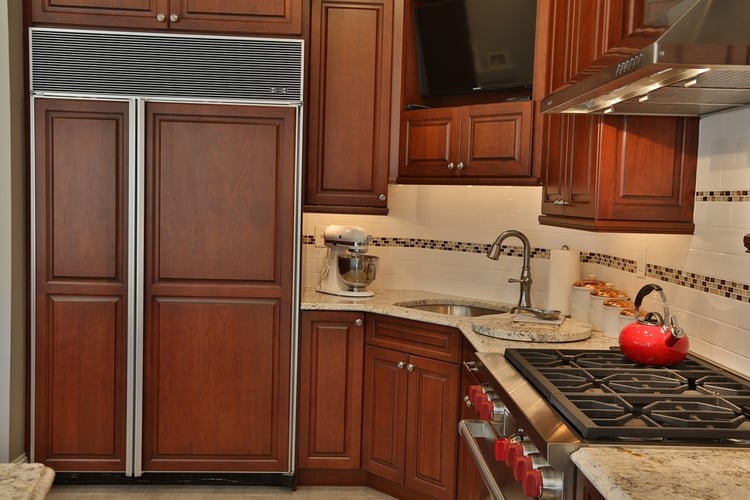 Sleek and modular? Dramatic and colorful? When it comes to ranges, ovens, and cooktops, the sky's the limit. For the serious home chef, a "combi" steam oven brings the latest baking trend to your kitchen. Cook with steam for better bread crusts and juicier roasts, or speed it up with convection action. Either way, this type of oven includes preprogrammed recipes to make preparing meals a little easier.
For enhanced stovetop cooking, consider a dual gas and induction cooktop stove with built-in rotisseries and double ovens. So many options to ensure you have everything you need to cook practically any dish to perfection.
Another trending appliance for cooking is a vacuum sealer. Ever heard of sous-vide? That's what the vacuum sealer is made for.
Keeping it Chill: The Fridge
When it comes to refrigerators, Sub-Zero remains a household favorite, along with Samsung, Thermador, LG, and GE. But today, a refrigerator isn't a traditional fridge anymore. If you're shopping for a new refrigerator to go along with your kitchen remodel, expect to find smart technologies that help you:
· Take inventory of your shelves
· Shop for groceries
· Play music
· Brew coffee
You can also customize your refrigerator to blend with the surroundings, with custom cabinet paneling to make it look like a continuation of your new cabinetry.
Because refrigerators aren't just for food, you'll also want to take a look at the latest and greatest wine fridges too. Some wine refrigerators can hold up to 80 bottles - a home chef and wine-lovers dream!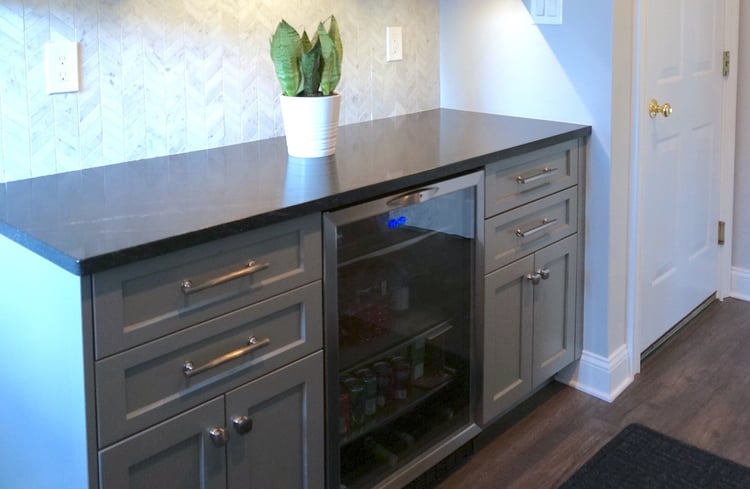 Small Footprint, Big Impact: Countertop Appliances
Looking forward to spending lazy weekend mornings in your gorgeous new kitchen? Make sure your coffee is splendid enough to match the surroundings. A high-end espresso machine will not only look amazing on your sparkling new countertops but will also make a cappuccino to rival any coffeehouse.
Another must-have countertop appliance is the toaster oven. And there's a smarter option in town. When shopping around, look for toaster ovens that also act as a broiler, dehydrator, slow cooker, convection cooker, air fryer, and warming drawing – all in one! Some toaster ovens can even be controlled via your smartphone, making your home chef life that much easier.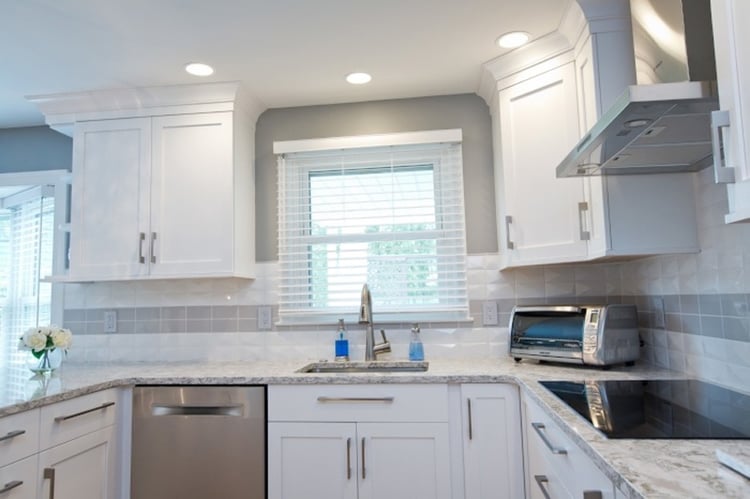 You've been dreaming of a chef's kitchen that makes entertaining and cooking a breeze. As you're planning your kitchen remodel project, picking your countertop materials, layout and cabinets, don't forget about your appliances. They can make or break a chef's kitchen. So, kick your remodel up a notch by integrating beautiful, high-quality appliances for a truly customized kitchen that's all yours.
Ready to start your kitchen remodel project? Contact our team of renovation professionals today. We know exactly what it takes to make your dream chef's kitchen a reality.
Looking for some additional inspiration for your dream chef's kitchen remodel? Take a look at some of our recent renovations in our portfolio.