The lifespan of a typical kitchen is about sixteen years. These tips from Consumer Reports can help you create a functional, stylish kitchen that will stand the test of time.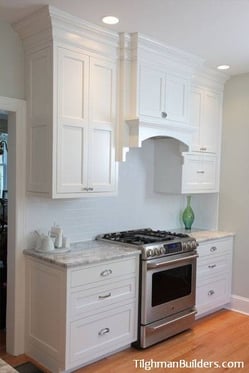 Choose reliable appliances. Each year, Consumer Reports surveys tens of thousands of subscribers about their recent appliance purchases to see which brands are most and least repair-prone. Often times, a brand will excel in one product category but not another. For example, Samsung bottom-freezer refrigerators do very well, but not its dishwashers. So before you settle on your kitchen appliances, check brand reliability charts for cooktops, dishwashers, ranges, refrigerators, and wall ovens to steer clear of any lemons.
Pick durable surfaces. You might have to spend a bit more, but installing countertop and flooring materials that stand up to tough tests will pay off in the long run. Granite has been the most popular countertop for years, in part because of its durability. But quartz does slightly better in countertop ratings, plus it doesn't require sealing. Stay away from butcher block, concrete, and marble, all of which are susceptible to cutting and chipping, and may not stand the test of time.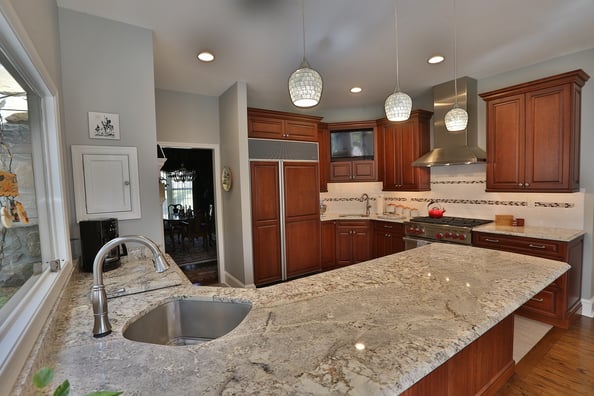 As for flooring, hardwood continues to be a popular look in kitchens. It's worth paying more for prefinished solid wood flooring, since the factory finish tends to last longer. Factory finishes are also warranted by the manufacturer. But don't rule out vinyl. It performs best overall in flooring ratings, and it's available in some convincing faux-natural patterns, and can be about a quarter of the cost of real wood.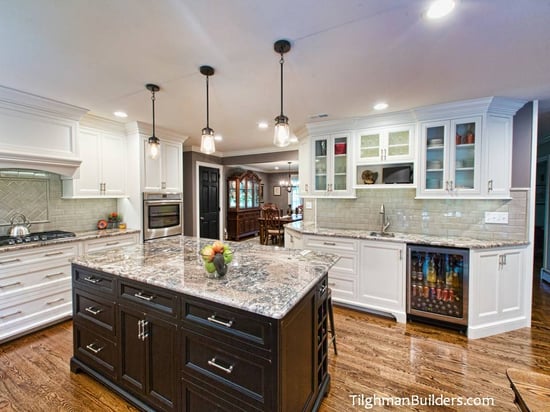 Don't skimp on the cabinetry. Given the wear and tear cabinets take, quality construction is essential. Depending on the needs of your kitchen, and design tastes, some custom cabinetry may be necessary. But you may not need to spend thousands of dollars on custom units, according to the Consumer Reports' kitchen cabinet buying guide. Semi-stock cabinets, and even some stock products, now have the hallmarks of durable design, including drawers with solid-wood sides, dovetail joinery, and a plywood bottom that fits grooves on four sides; doors with a solid-wood frame surrounding solid-wood or plywood panels; boxes made of 1/2- to 3/4-inch furniture-grade plywood; and full-extension drawer guides.
Invest in the right finishes. You can spend hundreds of dollars on a designer kitchen faucet and even more on the sink. But you'll save big on a simpler look with a durable finish. In Consumer Reports' faucet tests, models with a PVD finish, short for physical vapor deposition, fended off our best attempts at scratching them. In our sink tests, stainless steel models were best as resisting stains, abrasion, and heat. Thicker stainless steel sinks didn't perform any better than thin ones, so you can probably save some money there.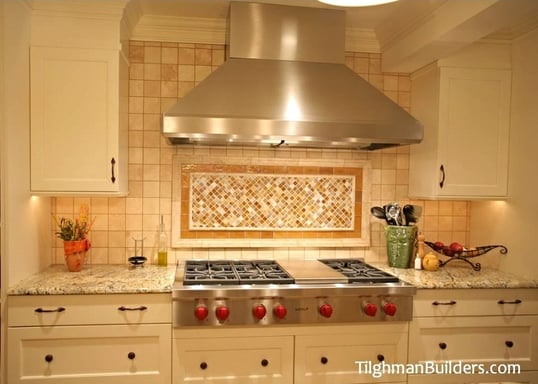 Keep it clean. A tidy kitchen is more pleasant to be in, and it will hold up over time. Tomato stains on a smooth cooktop can cause corrosion, while dirt on floors will deteriorate the finish. Pine-Sol is one of the top-rated all-purpose cleaner by a wide margin. For routine care of a smoothtop cooktop, use a cleaner made especially for the appliance. Cerama Bryte and Cooktop Magic combined value and performance in the latest tests.