Are you considering a master suite addition for your home? What a great decision! In fact, according to the National Association of Realtors, homeowners can expect to recoup about 52 percent of the cost of a master suite addition or about $65,000 of a $125,000 master suite addition project. While this ROI is somewhat low, the joy factor was rated a 10 out of 10 by the homeowners, with 83 percent reporting that they enjoyed being home more since the completed addition. Of course, you'll have to decide if you want to build your master suite addition on your main floor or invest in a second-story master suite.
Ground-Level Master Suites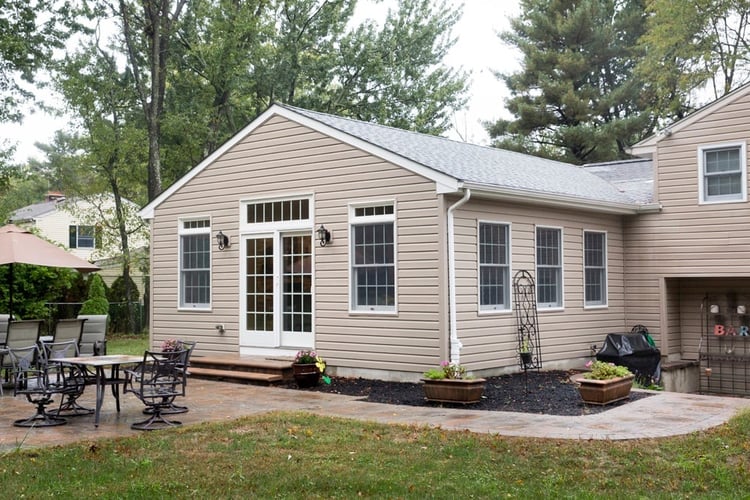 Ground-level master suites are great for individuals and couples who plan to remain in their homes for the rest of their lives, creating an accessible space to age-in-place. They're also great for families with small children as well as older adults who may not be able to navigate stairs as efficiently as they have in the past.
Not to mention, there's a growing popularity for main floor master suite additions due to homeowners remaining in their homes longer, the need to care for aging parents and the desire to have a main floor guest suite for out-of-town relatives who are visiting.
Pros of Ground-Level Master Suites
Main floor master suites often cost less to build than their second-story counterparts. The average cost to build a master suite addition is about $170,000, but it can range from $120,000 to $225,000, depending on the finishes, size and options you choose.
To build a second story that contains a bedroom, a modest bathroom and a walk-in closet can range from $110,000 to 190,000 or more. This is because there's a need to reinforce the weight of the second story, remove and replace the roof and install a staircase.
By choosing a ground-level master suite, you won't risk overbuilding for your neighborhood, especially if no other homes have second stories.
Other pros of a ground-level master suite include:
Age in place gracefully
Create a sanctuary for yourself and your spouse
Give older children their own private space
Minimal disruption during the building process
Cons of Ground-Level Master Suites
There aren't many disadvantages to having a main floor master suite. However, depending on your existing floor plan, a main floor master suite may not make sense. This is especially true if your master suite addition requires building out, and expanding the footprint of the home with a new foundation. Here are some circumstances that may make that difficult:
Your yard is too small to accommodate a main floor master suite addition
You have children and don't wish to reduce their outdoor play area
Second-Story Master Suite Additions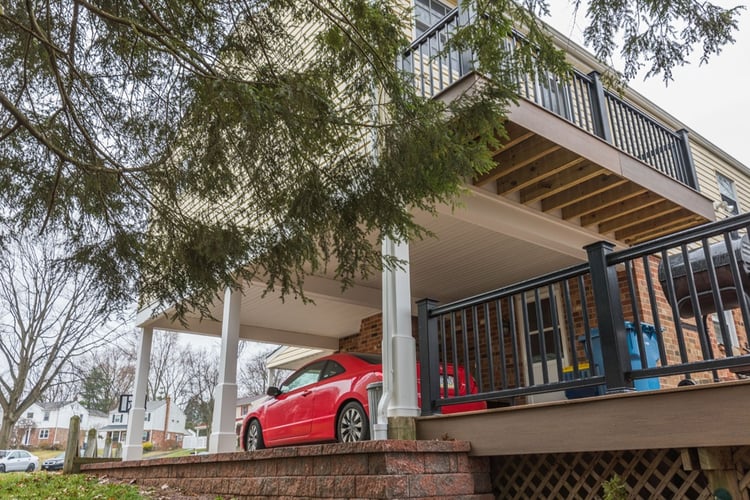 Second-story master suite additions are great for growing families who need extra space, and for those whose lot isn't large enough to accommodate a first-floor addition. It's also a great idea if the majority of homes in your neighborhood have two floors, especially if you plan to sell your home in the future.
Pros of Second-Story Additions
Second-story additions offer several advantages over first-floor master suite additions. The biggest benefit is that you'll completely separate your public and private living areas. That means there's a reduced risk of a guest venturing up to the second-floor and exploring.
Also, if you choose a full second-story addition, you'll double your home's square footage, which will increase its market value. You'll also be able to design your second-floor to your exact specifications and won't reduce your outdoor living space.
Additionally, there is no need to install a second foundation, which could be a cost-saver.
Cons of Second-Story Additions
The biggest drawback of a second-story master suite addition is the slight disruption and the big price tag. Second-story additions require removing and rebuilding all or part of your home's roof. Your ground-level floor may also need structural reinforcements in order to support a second level, which can further increase the cost. You'll also want to look at your neighborhood. If no other homes contain second stories, that could mean that you won't recoup as much of the cost if you decide to sell your home.
An additional con could include the need to find a place for stairs, which will take square footage from the main level.
Ready to Build Your Master Suite Addition?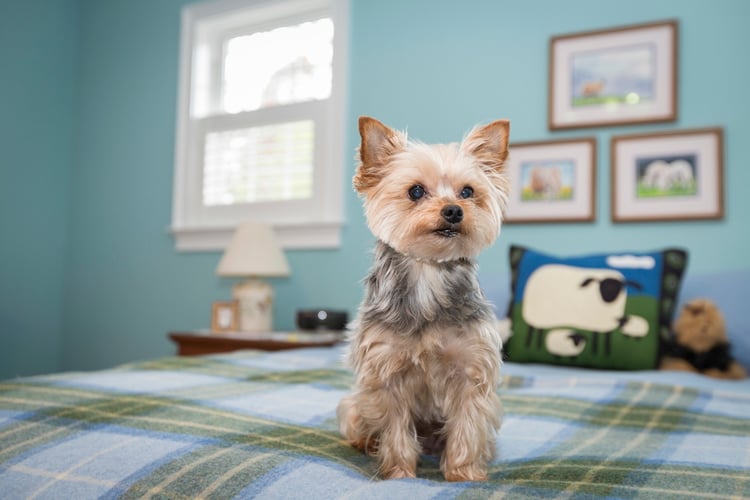 Now that you've weighed your options for your master suite addition, will you go with a ground-level or a second-story master suite? Either way, our design team can help you plan your project from its inception to its completion in order to ensure you get the master suite that you deserve. When you're ready to get started, give us a call.
Looking for some guidance for your master suite addition? Check out our free Must-Have Master Suite Remodel Guide for some top-notch planning, budgeting, and other tips!