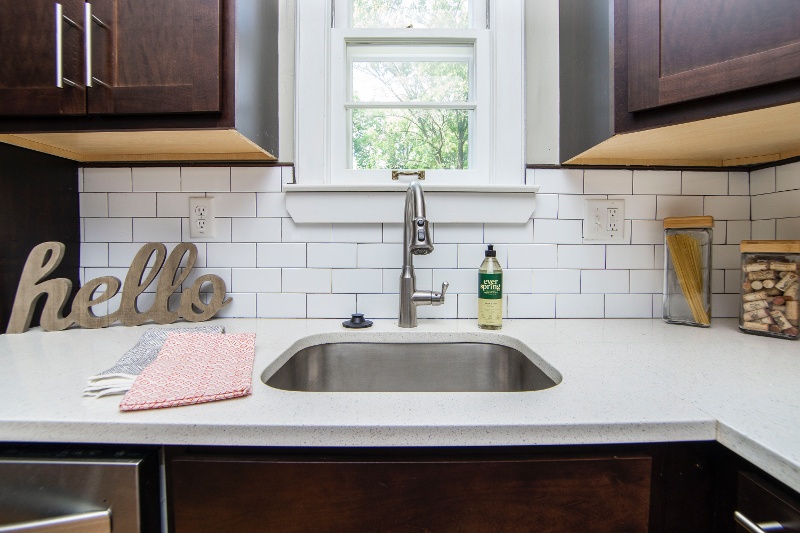 The kitchen is one of the most important rooms in any living space. Kitchens come in all shapes and sizes. There needs to be adequate space for all of your dishware, pots and pans, cleaning products, linens, spices, and we haven't even mentioned the food. If you have a small kitchen space, and are struggling to make everything fit, then you've come to the right place. If you are not ready for a kitchen remodel, then we have tips to work with what you've got.
Make Your Walls Work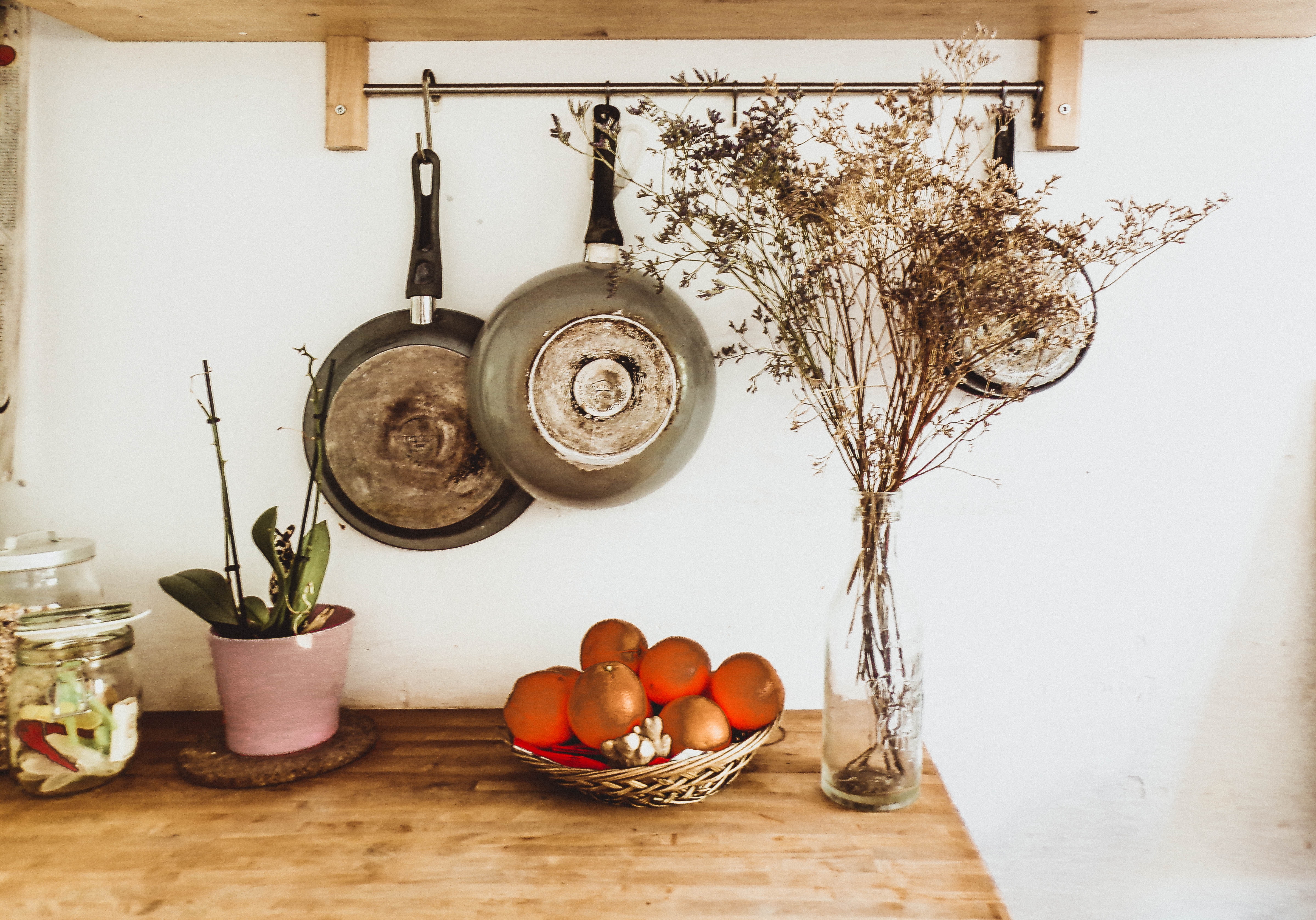 The most common piece of advice given to people struggling to find space in their kitchen is to use their walls. When cabinet space is limited, don't waste it on your pots and pans. By hanging something as simple as a piece of pegboard you can hang all of your pots and pans in one place. Don't let a bulky knife block take up counter space -- you can move cutlery to a magnetic wall-mounted strip and free up useful room.
You can also add an open shelf or two (the latest trend). An open shelf is also a great place to store food items that you don't mind showing, like spices and dry goods in containers. You can even place all of your silverware in a canister and place them on the shelf. The possibilities are endless. Whether you're hanging an apron, or hanging pots and pans, the walls in your kitchen are certainly your friend when it comes to creating more space.
Decorative Storage Bins
Storage bins are more than just the cubbies kids use to store things at school. They can be great assets when trying to create more space in your kitchen. Bins can be stacked, or even hung from the wall. You can also get creative and add some flare to your kitchen with a pop of color, or texture that complements your decor, like baskets..
These cubbies are great storage spaces for things you'd typically store in a pantry, your kitchen cleaning supplies, or even cookware and glassware. The key is using these storage bins in a practical way that creates more space, rather than takes more space up. Consider adding bins above your appliances or around your entryways.
Consider Shelving Units
There are few things more frustrating than awkward spaces in between appliances. One solution to fill in those spots is a freestanding shelf. These shelves are incredibly versatile and come in all shapes and sizes to coordinate with your decor. Some of them are even mobile, allowing you to move things around as you need.
Freestanding shelves don't always have to be visible. You can purchase shelves to go underneath your kitchen sink, inside a closet, or many other places hidden from plain sight. All in all, these shelves are a great way to store many different items.
Efficient Kitchen Furniture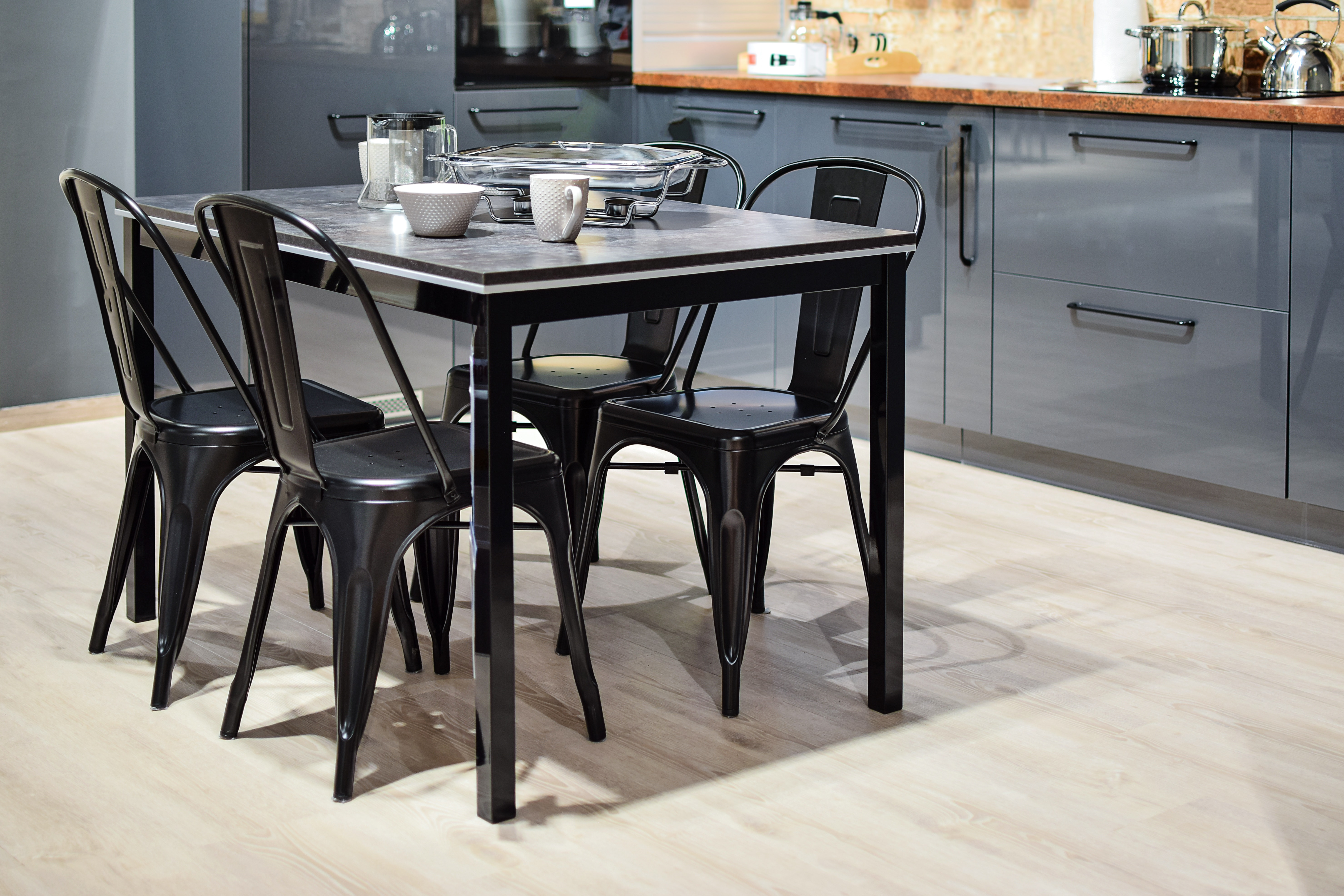 If you have a small kitchen it's important to keep your space in mind when making purchases. For example, if you have minimal counter space, there's no need to keep a bulky mixer on top of your counter. Store it away and take it out as needed.
Also, be mindful of the furniture you choose. If you have a small space, don't clutter it even more with an oversized kitchen table. If you need seating in your kitchen, consider a small bistro-style set, or keep a table in chairs in your closet for when you have company. However the right kitchen table can double as an island giving you prep space when you're not serving on it.
Let Us Help…
Dealing with minimal kitchen space is a tough task. If your kitchen seems small and cluttered you might be able to open it up with a kitchen remodeling project. Tilghman Builders is a premier home remodeling contractor and renovation company serving many homes in Bucks County and Montgomery County. We take pride in turning your current kitchen into your dream kitchen.