Did you know - more and more Americans are living under the same roof with their adult children or grandchildren? It's true! In fact, according to a recent study, 20% of the U.S. population lived in multigenerational family households in 2016, and that number has only continued to grow since then. The term "multigenerational" basically means that at least two generations are living in the same home. What's driving this trend? It could be financial or health-related, among other life occurrences. Because life happens, right?
While this arrangement can be beneficial for the whole family, it requires a living situation that gives everyone the private space they want and need to feel comfortable. To make multigenerational living work for everyone and maintain a happy home, many homeowners choose to build an in-law suite addition. In-law suites are a fantastic solution and are especially successful when equipped with a bathroom, kitchen and a door for privacy; maybe even a separate entrance to the home as well.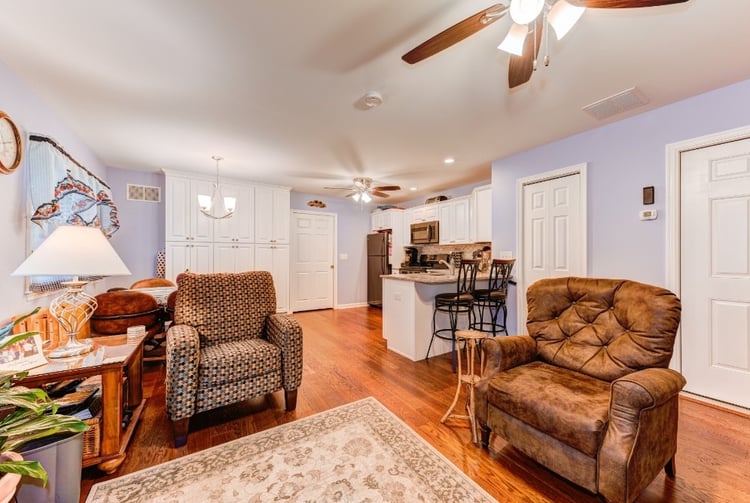 Here's the thing - having Mom and Dad move in isn't the ideal solution for every family, so how do you know if it'll work for yours? We have some tips that'll help you determine if it's the way to go.
Tip 1: Plan and Prioritize
First things first - you have to plan ahead and look into your neighborhood and city regulations. Do they allow for multigenerational living spaces - meaning separate "apartments" or suites within one residence? Are there regulations in place that create too many limitations? These restrictions can vary from town to town. Make sure you have reviewed them and have a basic understanding before making a decision on whether an in-law suite addition makes sense. Your contractor should be able to assist you with navigating these regulations as well.
Next, consider your family members' needs. Will the living arrangement be temporary or permanent? If your loved ones are staying with you for the foreseeable future, make sure to look into accessible features for your in-law suite addition that allow for aging in place.
Finally, think about privacy. Blending families who have lived separately for years can be a difficult transition. To maintain a peaceful home, ensure the design of your in-law suite addition allows everyone the personal and independent space they need.
Tip 2: Identify a Space

This step is very important. Take a look at the underutilized or open spaces in your home. Garages, porches, formal dining rooms and basements are all commonly transformed areas that make fantastic in-law suites. But, if you don't have the available space in your home, that's okay. That's when an in-law suite addition is the perfect choice.
By adding onto your home you eliminate the need to reallocate space. This is especially important if you love to entertain. After all, when it comes to entertaining large groups, every little bit of open space matters - even your outdoor porch.
If you decide that you can't create the perfect suite on the first floor of your home, consider installing an elevator or chair lift. It's easier and cheaper to address this need on the front-end rather than having to revisit it (and possibly reallocate space) in the future.
But, if you aren't sure which route is right for you, consult with your contractor. They can provide helpful advice that will point you in the right direction.
Tip 3: Design to Fit the Space
Once you've decided on the right space for your in-law suite, now you need to start thinking about the features you want to include. You most likely want to give your aging loved ones everything they could possibly need - a sitting area, storage space, bathroom, laundry room, kitchenette, and separate entrance. But, as you're making a list of your must-haves, keep in mind that the size of the available space will affect the amenities you can include.
Make sure to have a talk with your future in-law suite residents to see what is at the top of their priority list to ensure they are totally happy with their new living space. After all, you want them to feel at-home in their new home.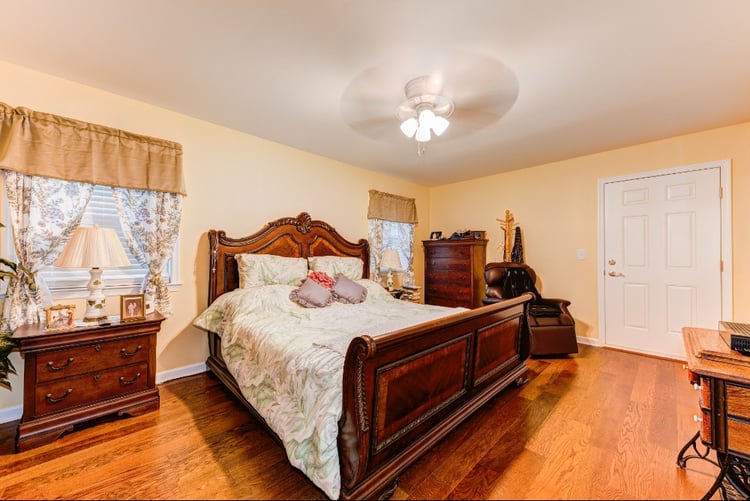 With a pre-established must-have list, you and your contractor can work on the final plans with ease, and make cuts where necessary if space is too limited.
Other Tips to Consider
In addition to the three tips above, here are four other things to consider as you're creating the perfect in-law suite addition:
Install no-slip flooring, wider doorways, grab bars and handrails to accommodate family members with limited mobility.
Incorporate a separate climate control system to ensure your loved ones stay comfortable.
Consider installing emergency call buttons.
Ensure the in-law suite has a separate phone line and internet connection from the rest of the house.
The tips we've shared in this blog should help you decide if an in-law suite addition is right for your family; then unlock all the possibilities for the future space, and create something your family members will totally love. If you're ready to get started with your project, get in touch with us today. We are well-versed in multigenerational living trends and would love to help you transform your home to accommodate your entire family!
Looking for some additional inspiration for your in-law suite addition? Take a look at our portfolio to see some of our recent projects!