When planning your home remodel, you've probably fixated on (and maybe even stressed over) paint color options. It's easy to do since there are, literally, millions to choose from. Depending on the look of your home - timeless or trendy - we have several suggestions for the best paint colors for your home remodel.
Timeless Paint
When trying to achieve a timeless or classic look in your home, it's best to use paint colors that are neutral, but not boring. A great way to accomplish this is with a color palette of white, grey, and blue.
White comes in a variety of shades, giving you plenty of options. This paint color looks wonderful in living rooms and kitchens. White can really brighten a room, making it feel cheery and inviting - a perfect atmosphere for your main living area!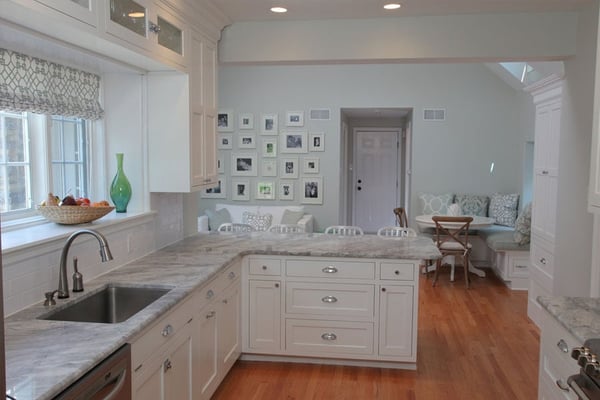 Grey adds warmth and the feeling of coziness to a room. That's why we love to see grey paint colors used in bedrooms. You can pick any shade from nearly white to almost black. For smaller bedrooms, we recommend using a light grey paint color as dark colors can make rooms appear smaller than they actually are.
Light blue is peaceful, calming, and the color of water, which makes it the perfect choice for bathrooms.
Trendy Colors
For trendy and modern home remodels, go bold! In the last few years, paint colors that make a bold statement have been popping up in more and more trendy homes. There are a lot of bold paint color options to choose from.
Blue is so versatile and can be used in just about every room inside the home, especially kitchens and bathrooms. Bold shades of blue pair exceptionally well with white and light grey, and look great with various color fixtures.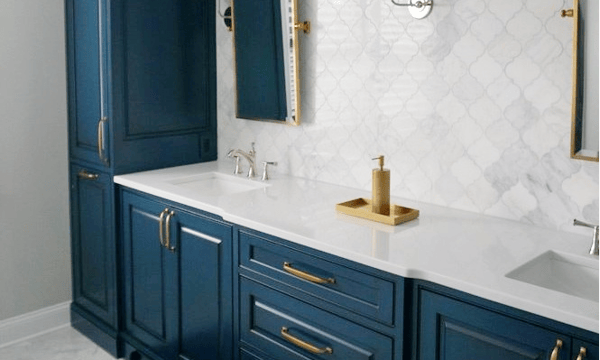 Green is another amazing bold paint color choice for any home. From funky lime green to sophisticated sage, there's sure to be a shade for your trendy home remodel. We really love to see green paint colors used in living rooms and entryways.
Trouble Colors
Nothing says trouble like completing a home remodel with outdated paint colors. To keep your newly remodeled home from looking outdated, we recommend avoiding these paint color options if possible.
Red is best used as an accent color. Painting a room red can overpower the marvelous new updates of your home remodel. Your paint color should complement your home's updates, not steal the spotlight.
Beige used to the be the neutral color of choice, now it's a sure sign that a home is outdated. Rather than using beige throughout your home, consider using grey. Just like beige, grey is a neutral color that comes in many shades, from light to dark.
Here's the bottom line - no matter if your home remodel project is big or small, make sure to find what feels right for you. The paint colors you choose should reflect your personality. So, make sure to pick the colors you like most that complement your home remodel best.