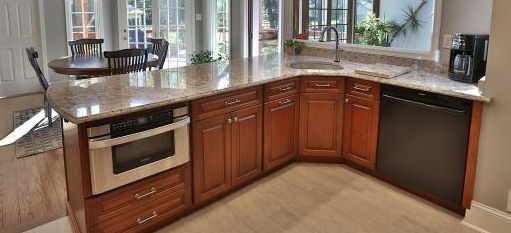 More and More, granite is the choice in the kitchens and bathrooms we remodel. While granite has emerged as a solid leader in homes, many people still have misconceptions about the material. We'd like to shed some light on common myths and misconceptions about granite countertops.
Myth #1: Granite stains easily
This is one of the most popular misconceptions about granite. It is said that when you spill liquids like juices or wine on a granite countertop, it will absorb the liquid which in effect will discolor it.
In its natural state, granite is a porous material, meaning it really absorbs liquids. However, with protective coatings and sealants granite's porous nature is combated. Most granite is treated with sealers or coated with resin that prevents water marks from forming.
Myth #2: Granite is high maintenance
It is said that granite is are hard to maintain—well it's not. It's a misconception that granite is sensitive to cleaning products as it might leave marks on its surface and that it needs to be polished regularly.
Granite is sensitive to cleaning products with abrasives, but you can easily clean it just by using mild soap and water. Even if you don't seal it regularly, quality granite would look polished because it is coated with resin.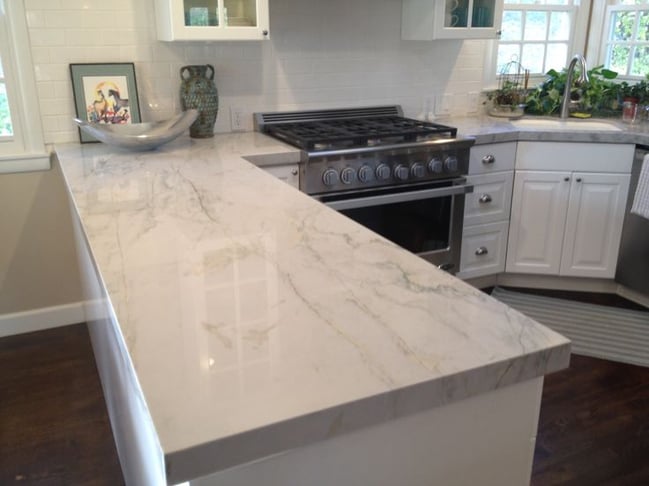 Myth #3: Heat will crack granite
A big common misconception about granite is that it isn't suitable to be placed near stoves or hot surfaces because too much heat might leave burn marks or cracks on its surface.
Granite can withstand high levels of heat. In fact, it will not burn even when exposed to direct flame. You can move hot pots and pans straight to your granite countertop without worrying of burn marks and cracks it might leave. With this said, it is still important to use a hot pad or trivet when placing hot pans onto your countertops to protect your sealant or resin.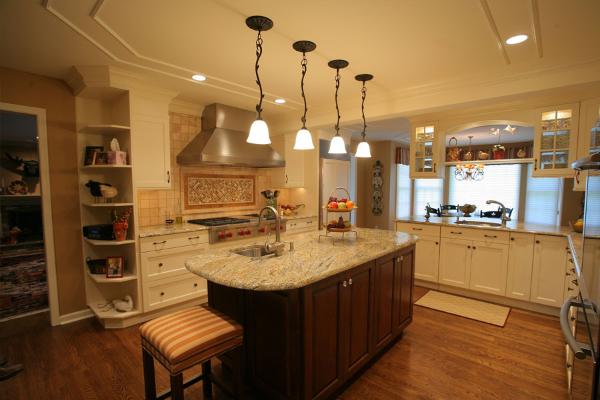 Myth #4: Granite countertops won't chip, crack or stain
High-quality types of granite are very resistant to such damage, but any stone will chip if a hard, heavy object hits an outside corner. Cracking may result from natural flaws in the stone or errors in fabrication or installation.
Some stones sold as "granite" will absorb cooking oils, which darkens those areas significantly. These stains can be very difficult to remove as the only way to do so is by using a poultice. Other stones containing calcium can be etched and whitened by acidic liquids such as citrus juices or vinegar, and these stones are sometimes marketed as "granite," although true granites are not subject to acid etching. Some sealers themselves can also be damaged by exposure to acidic liquids.
Myth #5: Granite is expensive
Granite has become one of the more cost-effective options among solid surfaces. Thanks to its popularity and variety of options granite can fit into most budgets. With that said, the kitchen is the area where homeowners are likely to recoup the most money from renovations – nearly 85% according to CNNMoney.com. When it comes to the changes homeowners are looking for in kitchen renovations, granite is definitely a material of choice. It's expected in high-end homes and is becoming an assumption in moderately priced residences as well.
When we work with you on during our Design/Build process, we will walk you through the countertop options that best fit your budget and your lifestyle. But with it's long-wearing nature and beauty, granite could be a fit!