For many homeowners, the hardest part of starting their home improvement project isn't creating a wishlist or picking their paint colors, it's finding the best home remodeling contractor for their needs. So many homeowners have been burned by bad contractors. We don't want you to have your own contractor horror story.
Hiring the right contractor for your home remodel means the difference between a wonderfully successful project and a total disaster. While it can take time to find a contractor who is the right fit for you, it doesn't have to be a challenge.
We want to help you find a reputable contractor that checks all the boxes for skilled, beautiful work with awesome client service that stays on time and on budget so you feel confident and excited about the changes to come.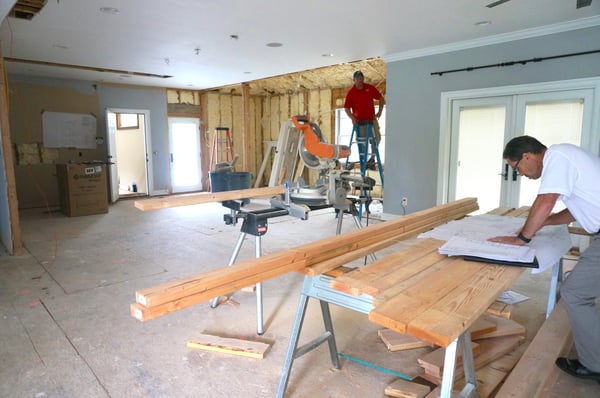 The Best Home Remodel Contractors Have a Great Portfolio
If you can't find examples of a contractor's work, you may want to think twice about hiring them for your project. Photos of their past jobs, no matter how big or small, are a true testament to their craftsmanship.
How can you trust a contractor to remodel your home if you haven't seen proof of the quality of their final work? You want to find a contractor who is proud of the work they do for their clients.
Great home remodel contractors can even help you craft your home remodel wishlist based on their experience in your neighborhood.
The Best Home Remodel Contractors Have a Great Reputation
Do the contractors you are considering have a website, social media or Houzz account where you can find proof of their work in your community? Do they have followers, reviews and testimonials posted from previous projects? This is a quick and easy way to see what kind of reputation your contractor has in your neighborhood.
You want to entrust your home to a contractor who has made many homeowners happy over many years. When you prepare to make such a large investment in your future, you want to be sure your contractor thinks the same way.
A credible remodeling contractor will be upfront with their past experience, which can be checked with the Better Business Bureau and your state's Consumer Protection Board.
If you can't find information about them online for one reason or another, ask the contractor for references and images directly. They should be happy to show client reviews and project photographs.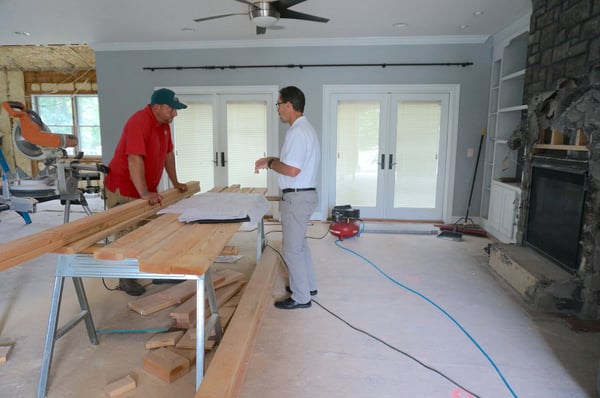 The Best Home Remodel Contractors Have Time to Talk to You
Are you talking to a contractor who is not very responsive? If you are already noticing this pattern, how do you think that will change after you've paid the deposit on the project? Do you think they will get better about communicating with you? No. You shouldn't have to ask your contractor to be attentive to your family's needs. You are inviting their team into your home, they should be very considerate of that.
Ask questions - lots of questions. Having a good relationship from the beginning can help guarantee smoother sailing through your project.
Your home remodel contractor is supposed to be the expert in the room when it comes to construction, but if you see or hear something that isn't exactly what you want, you should speak up and have a conversation about it. You don't want a contractor that comes in and is pushy about your project. At the end of your project, you are the one living in the house. Not them.
Not sure what questions to ask? Check out our guide here.
The Best Home Remodel Contractors

Guarantee Their Budget and Timeline
Make sure your contractor presents a payment schedule and timeline for your project. This will help hold both of you accountable for staying on time and on budget. For example, we offer a 5% Guarantee for our rough estimate meaning the estimate we provide during stage 1 of our Design + Build Process will be within 5 percent of the cost of the completed plans and final pricing.
Timeline guarantees are very important, too. If a project is quoted to take 12 weeks, it should only take 12 weeks. To help keep up with your project timeline, ask to see a construction schedule and book regular progress meetings with your contractor. Seeing your builders in passing during the day while they are working may not count as a meeting to you, but it may to the contractor. We book bi-weekly meetings to review progress updates, the remaining schedule and your feedback. This way, if you want to make a change, we are regularly meeting and can accommodate plan updates so we are all on the same page.
If a contractor doesn't offer some kind of budget or timeline guarantee, ask for one. Their unwillingness to comply should be a red flag. If a contractor is leaving some details up in the air or answers your questions ambiguously, they may be trying to hide something. Make sure you are very clear about what is and is not included in your plan.
View our home remodel timeline example here. [INFOGRAPHIC]
The Best Home Remodel Contractors Aren't Chosen By Price Alone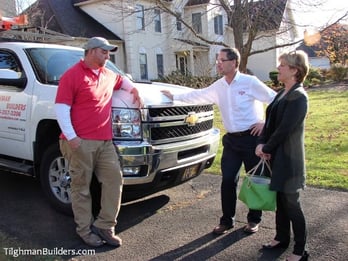 To get the full package of skilled, beautiful work with awesome client service that stays on time and on budget, you probably won't also be able to go with the lowest price tag. When you want quality work done with a great experience you tend to have to pay a little more.
However, be wary of price tags that come in out of left field, so to speak. If one contractor is quoting you a much higher price than the others, do your part in vetting the company to make sure they are giving you a fair price for the quality of work they will provide.
If you have questions about finding a great contractor for your home remodel project, feel free to reach out! Our team is available to help you through the process.