If you're like most homeowners, at some point you have probably considered changing the exterior of your home for maximum curb appeal. Sometimes this means adding landscaping touches to the yard or installing lighting along the walkways. But what if you want a "real" renovation of your home's exterior - beyond a fresh coat of paint or some new bushes?
You've come to the right place. Tilghman Builders has been in the business of interior and exterior remodels, renovations, and upgrades for over 40 years, and during that time we've seen it all. Keep reading as we take you through the process of selecting the perfect siding for your home's upgrade and share some tricks of the trade.
Step 1: Start With Style
The first step to any exterior renovation is to consider the style you are looking to achieve. Some siding styles and colors look better than others depending on how the existing structure was designed, and how much work (and money) you want to put into maintaining that aesthetic. Siding comes in a variety of materials, styles, and colors. The most popular materials for siding include wood, vinyl, fiber cement, and metal (either aluminum or steel).
Wood Siding
If you have a large budget and are looking for a rustic, natural feel, wood siding is your best option. Wood siding comes in a large variety of colors and grain options, but the most commonly used woods include pine and cedar. Wood siding generally costs more than other types of siding, as installation is a fairly involved process, and is not recommended for regions in the country that are prone to wildfire. One of the biggest benefits of wood siding is that it can be painted should you decide to change the exterior down the road.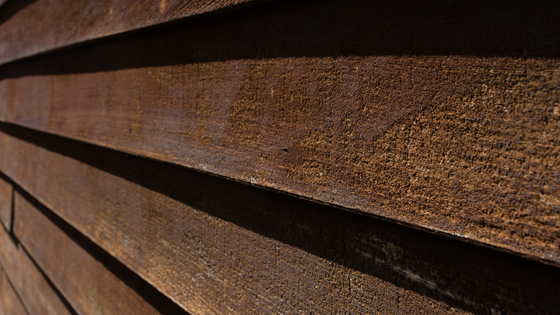 Metal Siding
If you are looking to retrofit your home's existing siding due to upkeep considerations, metal siding is the way to go. Costs for this material are moderate, as is installation, and maintenance is minimal. Metal siding is very durable and has a longer warranty period than many other siding options. This material is a great choice for areas prone to wildfire. The drawbacks to metal siding include fading of the finish, which requires careful preparation to repaint. Metal can also be noisy during hail or rain storms, and can be dented.
Vinyl Siding
The most popular type of siding style in use today is vinyl siding. Many homeowners making the change from wood siding choose to retrofit their exterior with vinyl. This type of siding is the most affordable option and is the only product with a longer warranty life than metal siding (often as much as 50 years). Vinyl doesn't need to be repainted, and professional installation can be done in one or two days. The downside of vinyl is that it is susceptible to fire or heat damage, and the only way to fix that damage is to replace the panels. Another drawback is that if the siding does need to be replaced, it can be difficult to find replacement panels since product lines are frequently discontinued to make room for newer options.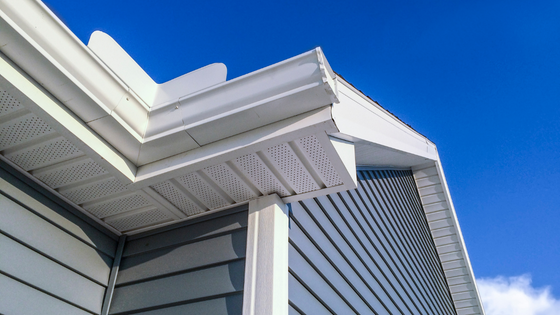 Fiber Cement Siding
A siding option that is becoming more popular with homeowners is fiber cement siding. This siding is constructed of Portland cement combined with wood fibers, making it the most eco-friendly option available. Installation is similar to wood siding, yet fiber cement siding is virtually maintenance-free. This material comes in both fully finished pieces and primed pieces that you can paint whatever color you like. While fiber cement siding is more expensive than vinyl or metal siding, it usually lasts longer and resists damage from moisture, insects, heat, and flame. It eventually requires repainting, and this type of siding is not recommended for DIYers as the material is extremely heavy.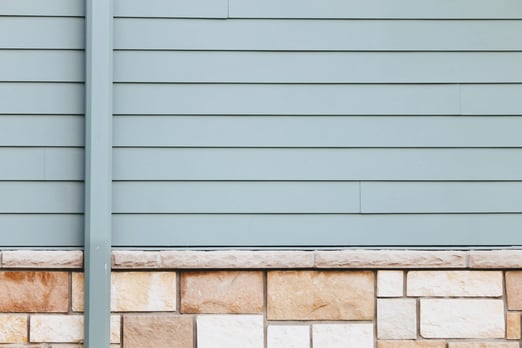 Step 2: Balance the Budget
While budgeting isn't the most glamorous part of a home renovation, it does inform everything from preferred styles to remodel priorities to the project timeline. A budget can help you communicate effectively with your contractors about what you feel comfortable spending on your project and what you have available to spend for changes or unforeseen problems during the project.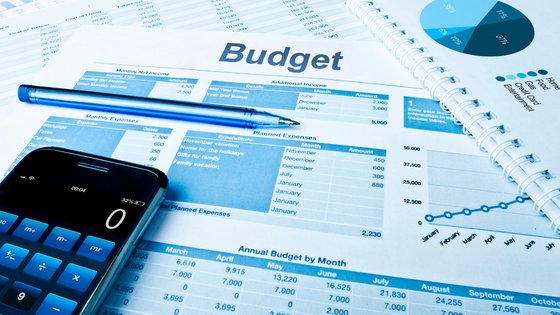 Part of the conversation about your budget for an exterior remodel should center around how long you plan to be in your home. Are you looking at staying in your home for the next 20-30 years? Or will you be selling within the next 5 years and want to make sure you get a good return on your remodel investment?
There are different rates of return on your siding investment depending on the material you choose. For wood, fiber cement, and metal siding types, the rate of return averages about 77%. Due to the lower costs involved in production and installation as well as the longevity of the material and resistance to damage, vinyl siding averages a rate of return of about 80%.

For more information about planning and funding your home remodeling project, check out our free budgeting ebook.
Step 3: Find the Right Partner
As with anything you do concerning your home, you want to make sure that you are hiring the right people for the right job. Aside from checking online reviews, their company website, and asking friends and family for recommendations, there are a few tips we have for selecting the right contractor.
First, make sure you are hiring someone with experience. Tilghman Builders has been in business for over 40 years, and there's a reason we advertise this! We know how to handle the inevitable contingencies that come along with a renovation, especially an exterior renovation.
Second, check out their insurance and licensing. Every state requires contractors to have licenses and bonding for the type of work they are doing. When interviewing potential contractors and obtaining estimates, ask for their trade license number and proof of bonding or other insurance. Then, visit your state's licensing board to verify the license.
Third, ask about their variance during the estimate process. Variance is the difference between the initial rough estimates that are obtained initially and the final fixed costs. After this variance is considered, is the total still within your renovation budget? Is this variance in line with the other estimates you have obtained? As an example, Tilghman Builders' variance is usually around 5%, whereas the average is anywhere from 15-20%.
Finally, ask to see the contractor's recent work. While they may refer you to their website, they should also be able to provide you with the contact information of a few project owners regarding projects that are currently being worked on or have recently been completed.
No matter the project you're dreaming of – whether it's a siding replacement, a home addition, or a complete home remodel, Tilghman makes the project easy and hassle-free. Ready to take the next step? Request a free estimate today!