It's exciting to remodel your home. Maybe you've had ideas for a long time. Or you were inspired by something you saw online or in someone else's house, and you can't wait to do the same thing in your own space.
No matter what motivates you to invest in your home, one obvious thing you'll need to consider before the work begins is the expense.
And we'll be honest: direct: home improvement projects can be costly.
So, we want to cover a few projects and discuss what you can expect to pay for those renovations. We'll talk about exterior home remodeling costs for several projects you may be considering.
Before we dive into the numbers, let's discuss how to prepare yourself, your finances, and your home for an upcoming remodel.
Create a Home Project Priority List
A priority list would be unnecessary in a perfect world where money is no object.
But the reality for most homeowners is they can't do every project at once. Exterior home remodeling costs add up quickly. You may have several things in mind for your home, but financially, it may be more practical to spread those projects out over time.
So, before you begin calling contractors for estimates, take a moment and write down which projects you want to do first. This may require you to put a few "needs" before your "wants."
If your home needs updating in a few different places, prioritize the areas where age or damage is becoming an issue. For example, if you have a wood-sided home and see rotting or deterioration, you'll want to tackle those problems first.
And while your new deck may have to wait a little longer, improving your home's infrastructure through new siding or a new roof will pay off.
Your priority list may not be the projects you dream of. But they will protect your home and increase its value.
When creating your priority list, write down what you need to do now, but create a space for future projects. Putting those goals on paper will help you save and work towards the updates you want.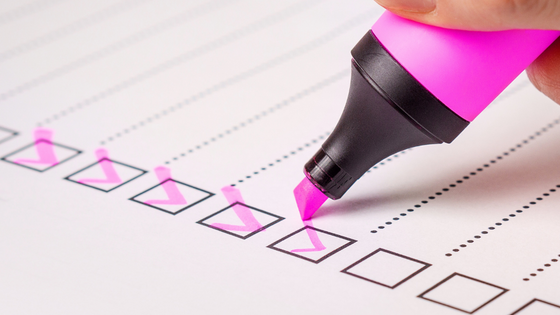 Create an Exterior Home Remodeling Cost Budget
We get it; budgeting isn't your favorite thing to do. But when you're planning a home improvement project, it's essential to make a plan for how much you want to spend.
A budget will help you communicate effectively with contractors and help to control exterior home remodeling costs. It will also prevent "impulse buying" when you're in the middle of a project and have an opportunity to do more. It's much easier to say "yes" and overspend when you don't have numbers on paper.
Thinking through a budget will also guide you in determining how much you can spend. Your priority list should work alongside your budget. Identifying which projects are most important and what you can afford to do will make the decision process easier for you.
Part of your conversation about budgeting should focus on how long you'll be in the home. If you plan to sell in a few years, you want to invest in updates to improve your home's value and create a high return on investment (ROI).
Some projects have a much higher ROI than others. For example, a deck or patio will typically create 80% ROI compared to that of adding a family room.
If you're in your "forever home," the conversation about where to spend your money may be very different.
Finding the Right Contractor
Finding the right contractor isn't easy. And we know many people even dread the process because of bad past experiences.
First and foremost, you want to work with someone you can trust.
If you're investing significant money into your exterior home remodel, you need to work with someone you have confidence in. They should be straightforward with you, honest about costs and timelines, and transparent about any issues they foresee or discover.
Always ask a contractor for proof of insurance (general liability and workers' compensation) and what type of warranty is offered for materials and labor. And find out if they've worked on other projects similar to yours.
Depending on the project scope, some contractors may require a deposit or partial payment before the work is finished. Find out about their payment terms and any available financing options.
Search online for the contractors you're considering and read reviews from other customers. You'll almost always find a few negative reviews but look for patterns in how people describe their work. Are customers generally satisfied? Or do they share feedback about a crew being late or a job site not being cleaned up?
Learn more about how to choose a professional contractor here.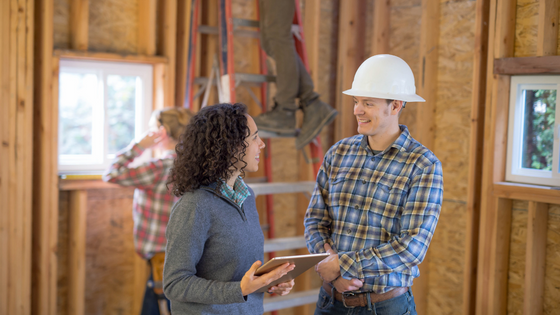 What to Expect with Exterior Home Remodeling Costs
We'll walk through several job types and costs so you can plan effectively for your project.
These ranges and estimates are just that; ranges and estimates. Costs vary based on your home's needs, the current price of materials and labor, location, and many other factors.
We recommend getting three to four estimates before deciding how to move forward. Then, you can compare pricing, but more importantly, meet a variety of builders to find the one who is the best fit for your project.
For our purposes here, we are using a 2,500-square-foot home as the basis for our cost estimates.
Siding Replacement Cost
Updating your home's siding can give it a fresh new look (and curb appeal) and help with maintenance costs. There are several materials available to choose from for siding.
Vinyl and James Hardie fiber cement siding have become popular choices for many homeowners. They're cost-effective and easier to maintain than wood siding.
You should budget $25,000-$35,000 for horizontal vinyl siding for a home in Montgomery County and Bucks County, Pennsylvania.
It will cost a bit more if you're interested in composite or James Hardie siding. You should plan to pay between $30,000 and $50,000.
And if you prefer vertical style siding for vinyl or James Hardie plank, the cost may increase depending on your existing sheathing.
Siding replacement cost will be one of the most significant investments in a home. But it pays off. New vinyl siding can create as much as 80% ROI.
Roof Replacement Cost
A roof is generally considered one of two major maintenance replacements in a home (the other being an HVAC system). However, you may only replace a roof once or twice in your lifetime. Roofs are costly, but their condition is vital to maintaining your home. The great news is most roofs last a minimum of 20 years, and depending on the material, some last even longer.
The roof replacement cost for a 2,500-square-foot house with standard architectural shingles is $15,000-$25,000. This is probably what you see on most homes around your neighborhood.
Metal standing seam roofs have become more prevalent in recent years and have a higher price tag. They cost $20,000-$40,000, typically last a little longer than architectural shingles, and are more energy efficient.
Slate roofing is one of the most expensive, costing $35,000-$40,000 or more. It's also costlier to repair. Slate roofs will require a roofer who's very experienced with this material.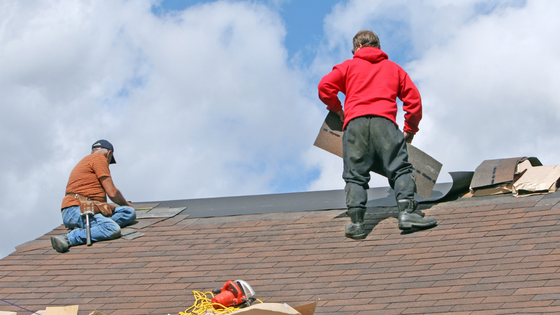 Window Replacement Cost
Windows are a major energy efficiency contributor and can improve the look of your home. But, like most home improvement projects, you have many choices that will impact price.
Vinyl replacement windows will cost between $1,200 and $1,500 per window installed in a 2,500-square-foot house. If you want wooden windows, like Andersen Windows or a comparable brand, the cost will be $1,800-$2,300 per window.
A few other factors can impact your window replacement cost. For example, the cost will increase if you want triple-paned glass or tinted windows. And if there are issues like rotten areas that need replacement, the price will increase to fix those problems.
Helping You Plan for Exterior Home Remodeling Cost
Our team wants you to be fully prepared for an exterior home remodel. And that means price transparency. So we provided these cost ranges to help you budget, prioritize, and get the home you've always wanted.
You can also do your own exterior home remodeling cost research right here. The site allows you to get cost estimates by region, so you can plan what to pay in your area. Our cost estimates are based on prices for the areas we serve: Montgomery County and Bucks County Pennsylvania.
And we've put together a free exterior remodeling guide just for you. We dive deeper into types of siding, windows, doors, and much more. Use it as a resource to help you get ideas and know what's possible in your home.
Remodeling your home is a great investment of your money. The Tilghman Builders team has worked with many homeowners like you. We will always take time to come to your home, listen to you, take measurements, and provide an accurate quote. Then, we'll get on the phone and talk through the quote, answering any questions you have.
If you're ready to get started on your exterior remodeling project, reach out to us. Tell us a bit about what you'd like to do, and someone from our team will be in touch soon.