There are many reasons to perform summer home improvement projects. Maybe your home isn't increasing in value the same as your neighbors' homes. Perhaps your house is loud and drafty, and you're simply looking to create a more comfortable living space. A lot of summer home remodeling projects are performed to accommodate aging-in-place, which tends to include a lot of restructuring to ensure all rooms and features are easily accessible as you get older. No matter your reason for doing a home improvement project, it's helpful to choose a time of year to do them. Some projects work better during the winter while some go better in the summer.
It's time to tackle all of those indoor remodeling projects you've been wanting to start.
Summer in Montgomery & Bucks County Pennsylvania is often hot and humid. Summer storms are common and roll in quickly, which sometimes makes planning outdoor projects difficult. If you're looking to do some summer home improvement projects around the house, make sure to beat the heat and stay cool by doing a basement remodel, bathroom remodel, kitchen remodel, fireplace install or remodel, or a screened-in porch installation.
Are you ready to stay cool this summer during your home improvement projects? Let's get started by taking a closer look at some indoor projects you can do to stay out of the heat.
Finish or Remodel Your Basement
One of the most common basement remodeling projects involves turning the basement into a living/recreation/family room. As families and children grow, a lot of households find themselves wanting more space for the whole family. By turning a basement into a recreation room, you can easily add living and entertainment space to your home. Don't need to use the basement for extra living space? How about doing a summer home remodel that involves turning it into a gym or workout area. This is perfect for those who've been wanting to add more exercise to their life but prefer to work out from home.
If your home has a basement, the summer is a great time to do any basement finishing or remodeling that needs to be done. Why? Because basements are cooler, making for ideal remodeling temperatures during summer months. The basement is often a forgotten area of the home with a lot of potential for creating more livable space within the home, or finally organizing everything you've been putting off, potentially opening up more space for storage. Regardless of the basement projects you take on, make sure to always improve wall and floor insulation in the process of remodeling.
Remodel Your Bathroom
Have a master suite bathroom or guest bathroom that you want to remodel? The summer is a great time of year to complete a bathroom remodel as it is indoors and out of the elements. Doing bathroom remodels during the warmer months also helps ensure that they'll be ready for family gatherings during the holiday-filled cooler months. And since summer comes with more time off work for most people, this leaves you with more time to focus on interior projects.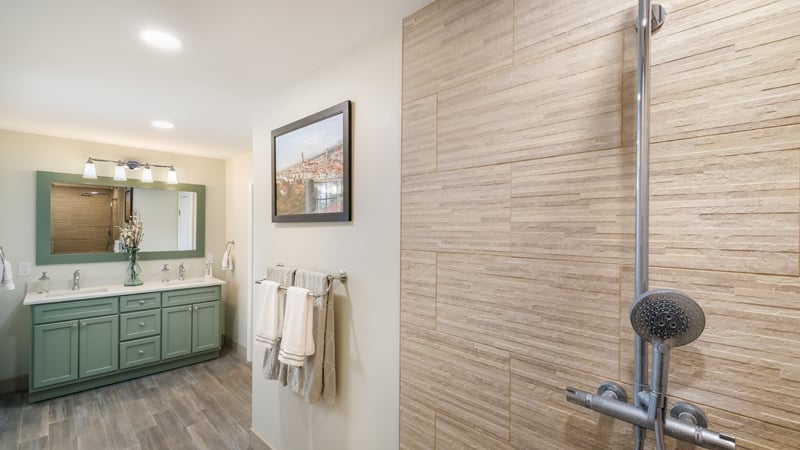 Before you get started on your next bathroom remodel, make sure to keep these helpful tips in mind:
Don't start the remodeling project until you have discussed the project with everyone who is going to use it. You may discover there are certain amenities that your household prefers in the bathroom. Knowing what these amenities are and how you're going to include them in the remodeling project is key to project success.
Always stick to your budget at all costs possible; this requires keeping in mind that 20% of your project budget needs to be set aside for unexpected expenses. By properly planning your budget and the entire project, it's much easier to ensure it is completed in the most cost and time-efficient manners possible.
Think about the other parts of your home. Is the bathroom remodel going to go well with the rest of the house? A knowledgeable contractor can help you create a bathroom design that flows well with your home.
Upgrade Your Kitchen
The kitchen is a gathering place and is often the most-used and preferred area in a house when socializing with family and friends. Upgrading this part of the home can prepare you for food-filled holidays for years to come as it allows you to create a kitchen that has more counter space and a roomier area for friends and family. During the remodel, make sure you use the opportunity to replace any broken fixtures, update appliances, upgrade lighting, and fix any leaks under the sink.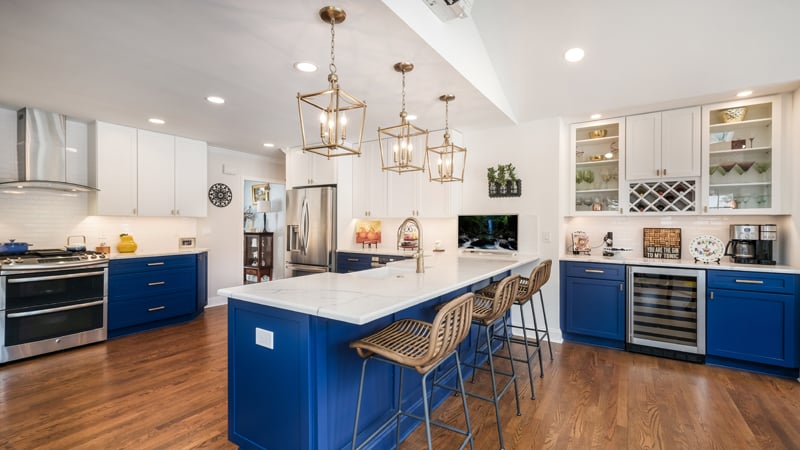 The most important thing to remember when doing a remodeling project in the kitchen is to focus on how the room is going to accommodate your family and its kitchen preferences. If you're looking to create a dream kitchen, you'll definitely want it to have these neat design features:
Specialized storage
Pro-style range
Enclosed trash and recycling
Statement light fixtures
Well-lit cabinetry
Marble or quartz countertops
Install or Remodel Your Fireplace
Because fireplaces are most often used in fall and winter, installing or remodeling yours during the summer keeps you out of the heat while adding a nice addition or upgrade to your living space. Plus, upgrading or doing maintenance on fireplaces as part of your summer remodeling project is an excellent way to ensure the fireplaces are hot and ready to keep you warm once the colder months roll around. With the right fireplace, you can turn your living space into a main focal point for entertaining guests during the colder months.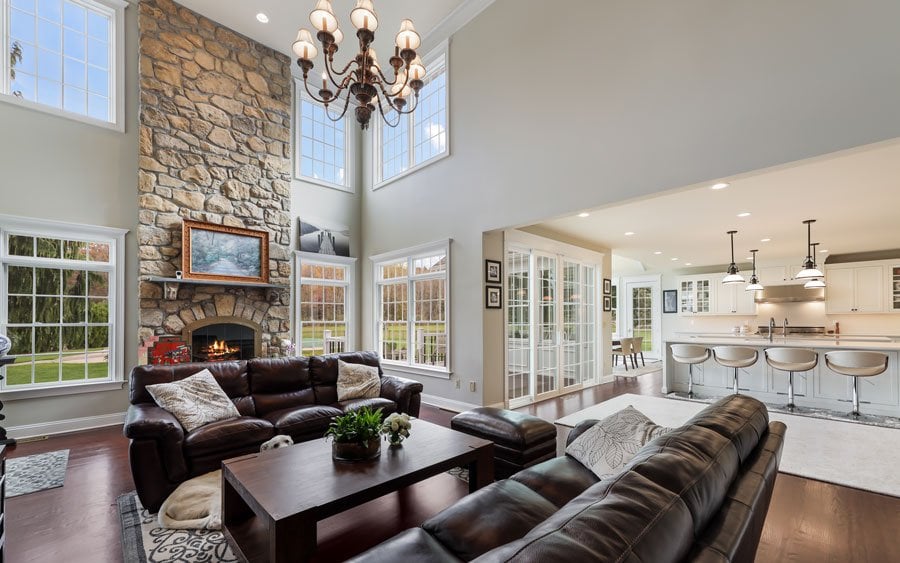 Consider Screening In Your Porch
Why should you screen-in your porch? For starters, it adds a level of privacy and will help tremendously when it comes to keeping bugs away during the spring and summer. Plus, once your porch is screened in, it conveniently becomes the perfect area for entertaining and dining. You can screen in your porch to extend living space and create a buffer between indoor and outdoor entertaining areas. Even better is that you can use screened-in porches all year round.
Not sure where to start?
Let Tilghman Builders help you! While these are just a few home improvement ideas to help you beat the Summer heat, Tilghman Builders can bring any large-scale project of yours to life at any time of year! We specialize in large-scale interior and exterior remodeling from start to finish. Take the guesswork out of your home improvement dreams and contact us now.