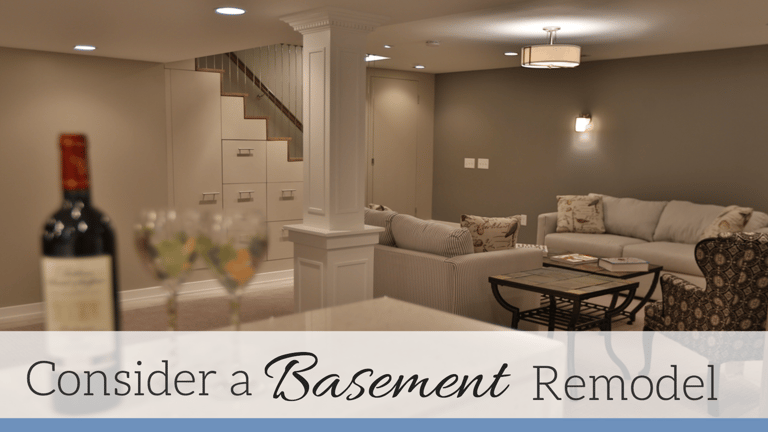 Are you one of the many homeowners slowly realizing that your basement has a whole lot of untapped potential (and square footage)?
Maybe you have an unfinished basement that's been dug out but you've never done anything with it. Finishing that space could double your usable living space, and the value of your home without a full addition (not to mention get you, your kids and your in-laws additional space).
Q: What would you do with the extra square footage a finished basement adds?
A: So much!
Would your family like to have a new game room or movie area for fun nights in? Maybe you want a cool place to entertain your friends or your teenager's friends. Maybe you need the space to have some other family members move in. These are all reasons people have started spending a little more money and a lot more time on their basements!
Some creative and popular reasons for basement renovations include:
Soundproof Music Studios
Sports Den / Media Room
Separate

lounge spaces for the whole family
Home Brewing or Mini Bar for entertaining
Home Gym and Spa
Multi-Tasking spaces for work and play
Guest Suite
If you are in the stage where you think you want to update your basement but aren't sure what is even possible, call a local contractor, and if you are in the Churchville area, we'd be happy to discuss your options. A reputable contractor can help you set realistic expectations and help you narrow down your remodeling wishlist.
Keep in mind that your wish list has real-world materials associated with it that can affect your budget, and final choices. Again, a reputable contractor can let you know what is possible based on the budget you set. Consider these building elements that will affect cost:
Additional HVAC for the new livable space
Plumbing to accommodate a new bathroom, kitchenette, wet bar or laundry
Electrical wiring and sound for a media or music room
Additional framing for separate rooms and storage needs
Top Trends in Basement Design This Year
1. Open Concepts
Chances are, your unfinished basement doesn't have a ton of walls framed in. This makes it easier to achieve an open-concept space, great for entertaining friends and family. With an open kitchenette or bar facing the living or gaming space, everyone can be in the same room enjoying different activities.
Along with the open concept comes the flow of light. Basements can be dark, but with since there aren't a lot of hallways and walls breaking up the light, you get more light with the open concept (and as a bonus heating / air conditioning can flow more easily, too).
For example, this basement we recently renovated in Wheat Sheaf, PA. If you don't like the togetherness of an open concept basement, or need a little more privacy for your basement guests, consider adding some dividing elements to break up the space.
Check out how we satisfied the want for an updated, open-concept basement in this Wheat Sheaf, Pennsylvania basement in the full portfolio.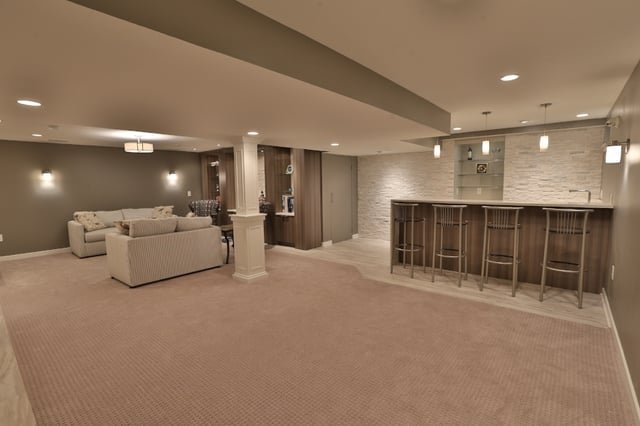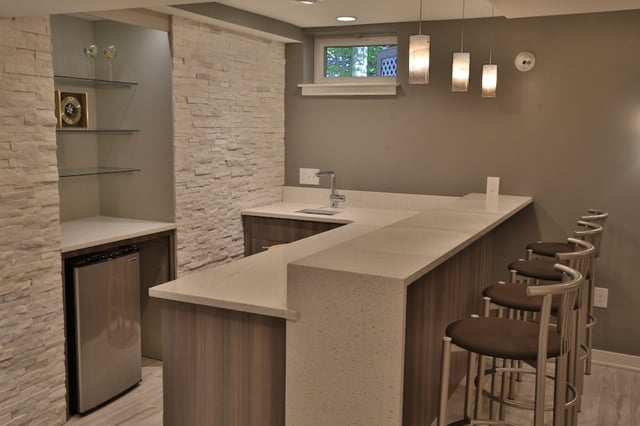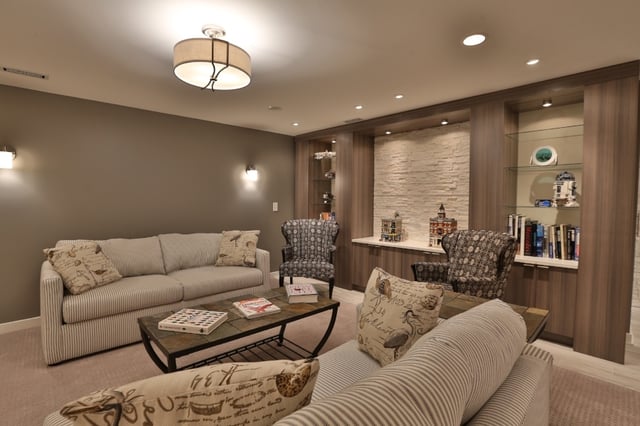 2. Extending Your Home
Have you been in a house where the decor was very pleasing, and as you walked from one room to another it all flowed, until you walked downstairs to the basement?
Historically, due to basements' hidden nature, they don't get the best reputation for being the most tastefully decorated. Basements get used similarly to garages:
Storage
Tool sheds
Workout equipment
Gaming tables
Furnished with furniture rejected from the main house
Well we are happy to report that basements are now getting the same treatment as the rest of the house. Basements are being considered an extra living room or guest room.
If your basement isn't quite up to the same finishing level as the rest of the house, you don't have to worry. We can match the trim, fixtures and other finishing to best keep in style with the rest of your house. We take pride in making sure our home renovations look seamless.
3. In-Law Suites
In-law suite additions are a big trend, needed to accommodate aging family members. Creating extra space for your loved ones is a huge commitment and can sometimes be costly. However, it is a great use of the existing and unused space being held by your unfinished basement.
Whether your in-laws, friends or family visit frequently or need to move in, we can create an entirely separate but attached living space for them. Our in-law suites leave your guests (or housemates) fully self sufficient to the level your space and budget will allow.
For example, this in-law suite was added to this Bucks County Pennsylvania house's semi-basement. The benefit of adding on to this house as a semi-basement was the ability to have a window and an external door.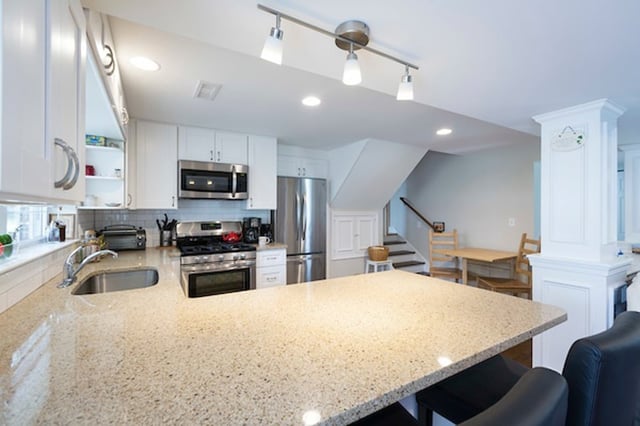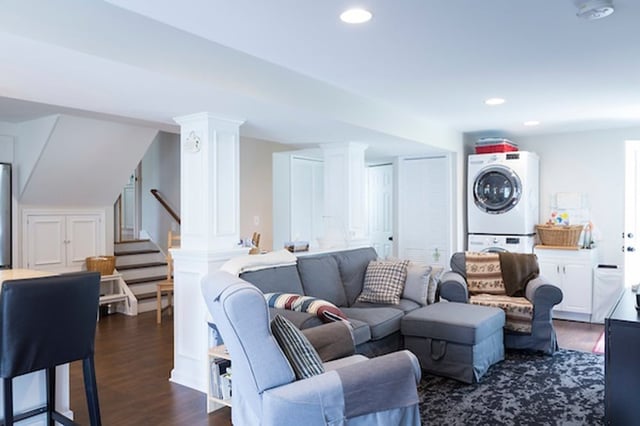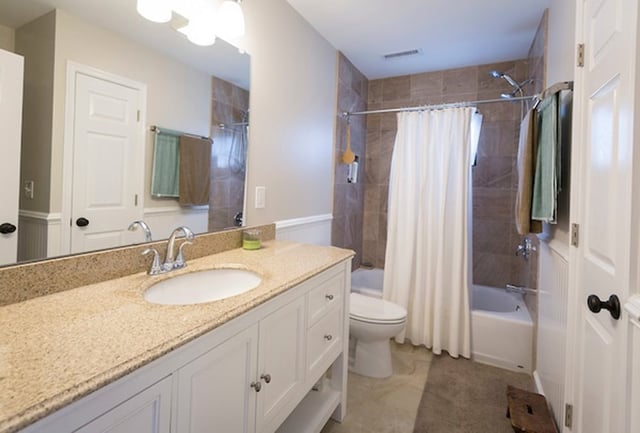 4. Walkout Basements
As mentioned above, semi-basements have their benefits such as exterior windows and doors. Walkout basements are very common on sloped lots or lots on hills as many are in Eastern Pennsylvania.
These features allow for more natural light and separate entrances and exits to the home. All of these things will add incredible value to your home.
These are just a few of the trends we've seen in basement remodeling. If you have any questions about how a basement remodel would look for you, or how long a project like that would take in your home, feel free to reach out to us!
You can also check out our project timeline here.