When you're thinking about a bathroom remodel, the design you choose for the project can make a big impact on your budget, as well as in the functionality and beautiful appearance of your updated space. So how do you decide what your bathroom design should look like? How do you come up with your vision? Well, lucky for you (and lots of other people who are in the same boat), the digital world and the variety of available design apps make this process much easier.
To help you get started, we've created a list of five of the best bathroom design apps to get your bathroom remodel project underway, including:
Virtual Bathroom Planner via Roomstyler
Planner 5D
Bathroom Design App
Easy Planner 3D
Budget My Reno
Now, let's discuss each one a little more in-depth so you can decide which bathroom design apps will be most helpful for you, starting with:
1. Virtual Bathroom Planner via Roomstyler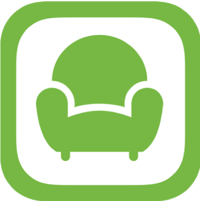 The virtual bathroom planner is a free software via Roomstyler that is specifically tailored for bathroom remodels. It allows you to create 3D bathroom plans using their templates. You start by editing in a 2D format. Then, switch to a 3D view to see what it would look like in reality. You can then furnish your bathroom with simple drag and drop capabilities. Featuring a well-organized material library, you can choose from a wide range of materials and finishes such as tiles, bathroom fixtures and a wide range of other options as well. Wouldn't it be awesome if remodeling your bathroom were this easy in real life?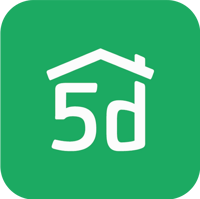 Do you want to simply redesign or redecorate your existing bathroom? Are you looking for inspiration? This free app allows you to do both of these things! You can create your own project, or browse a collection projects and concepts by over 40 million users. To create your own, you simply start with the layout and design, then furnish and make edits, and finally, visualize your end result and share. It's that easy!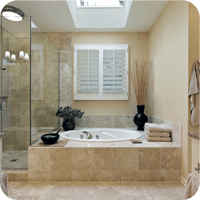 Feeling a little stuck? Not sure about your vision for your updated bathroom? Sometimes a little inspiration is all you need to start planning your bathroom remodel project. With the free Bathroom Design app you can view hundreds of bathroom design ideas. When you stumble upon a design you like, simply save it as a favorite. Then, once you've collected a good amount of inspiration in your favorites, go back and see if any of them are perfect for your bathroom remodel. Or pick and choose aspects of different images that you want to incorporate in your final remodel project.
Easy Planner 3D, also known as Opun Planner, allows you to create unique interior designs directly on their website, including bathroom remodels. You can quickly convert a 3D drawing into a 3D experience, making it simple to get a view of what your final bathroom design will look like. It has a super easy-to-use interface and is simple to navigate with most commands displayed right on the screen.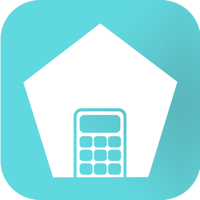 A beautiful bathroom design is great, but staying on budget is important too. Well, guess what - there's an app for that! The Budget My Reno app is free and user-friendly. It allows you to categorize the expenses of your project for easy viewing, track payments and make sure the invoices you receive are correct, plus store your contractor and other service providers' contact information. That way, you never have to go digging for that misplaced business card.
Ready to Get Started with Your Bathroom Remodel?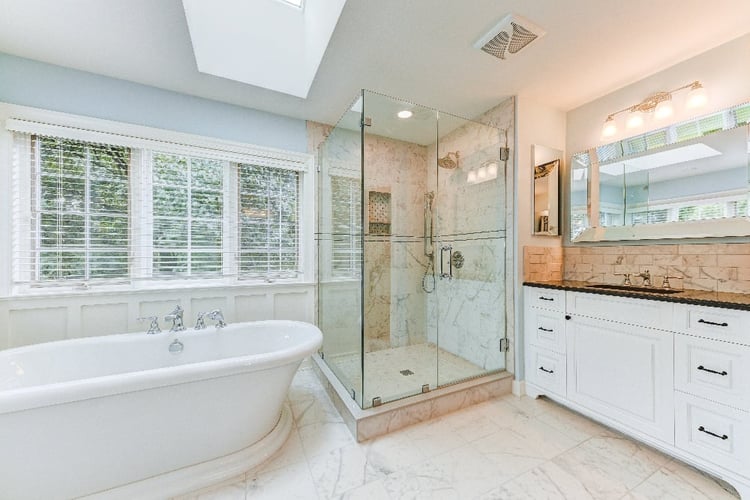 All of these bathroom design apps are great for planning and budgeting for your bathroom remodel project. But what if you're not quire sure how to make it all come together or need some help with the execution? Our team at Tilghman Builders is ready to help! We handle the planning and design process for you, and then build it to reality. Contact us today to get help planning your bathroom remodel project for an exceptional quality build every time.
Looking for a little more inspiration for your bathroom remodel? Click the button below to take a look at our portfolio!