Having your aging parents or loved ones move in with you is a big decision. When you're considering your options, one possibility to consider is creating an in-law suite addition. By providing a private space that goes beyond a simple bedroom and en suite bathroom, an in-law suite addition allows your family members to have their own independent space without having to worry about their health and safety on a daily basis.
One aspect where in-law suites could require different features than other parts of the house is in the bathroom design. Here are five essentials you may want to consider when designing the bathroom for your in-law suite addition.
1. Grab Bars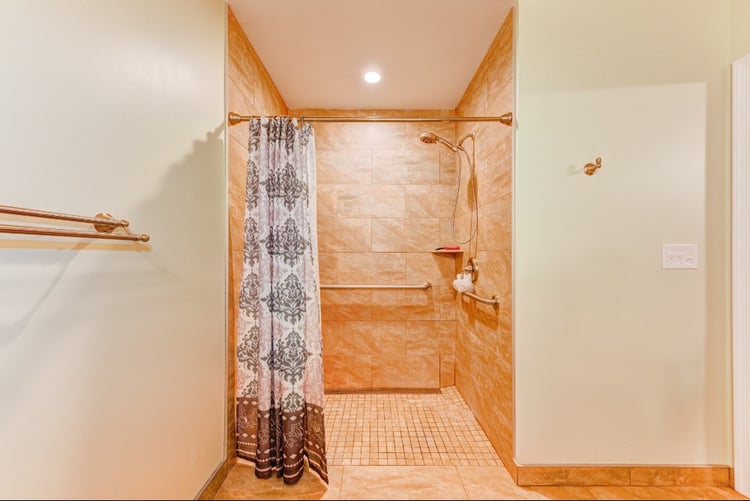 Safety first! Grab bars are an essential part of bathroom safety for aging family members, providing a solid grip when floors are damp. However, that doesn't mean you have to be stuck with grab bars that are functional but detract from your beautiful bathroom design. There is a wide range of options available that improve functionality while still adding beauty to the design, including a number of different styles and finishes. Consider having your relatives try different grab bars during the design process to discover which styles work best for their hands and physical situation.
2. Walk-In Bathtub
If your parents enjoy a good soak after a long day, a walk-in bathtub may be a great feature to consider. But standard soaking tubs have high edges that can be difficult or even painful to step over, creating a possible hazard at the same time. Fortunately, a walk-in bathtub creates a simple solution. With a specially-designed door that is watertight when closed, a walk-in bathtub allows those with mobility issues to enter the tub, close the door and then fill it to their heart's content. Safe and satisfying!
3. Accessible Toilet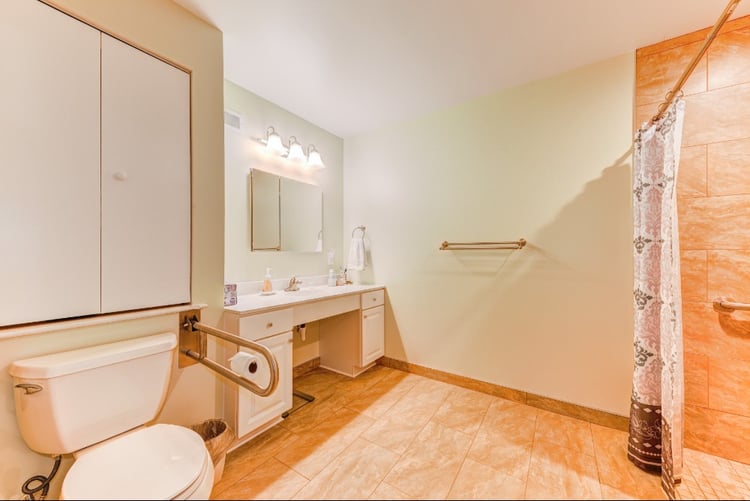 Chair-height or "comfort height" toilets sit a few inches higher than standard toilets, but are otherwise almost identical to their standard counterparts. This feature makes them easier to transfer to from a wheelchair and easier to get up from when joint replacements or arthritis are limiting overall motion. By including this type of toilet in your plans, you can make the restroom accessible to more of the household than would otherwise be possible.
4. Universal Design Showers
If mobility is becoming an issue for your loved one, adding universal design features such as curbless shower and shower seats. These allow them to access to access the stall without slippery steps over edges, and then stay seated during the process without fear of slip and fall accidents in their new bathroom.
Shower seats can be permanent fixtures that are always in place or, especially in smaller showers, seats that flip down for use only when they are needed, and fold back up the rest of the time. That way, other family members can use the shower on an as-needed basis, too.
5. Design Preferences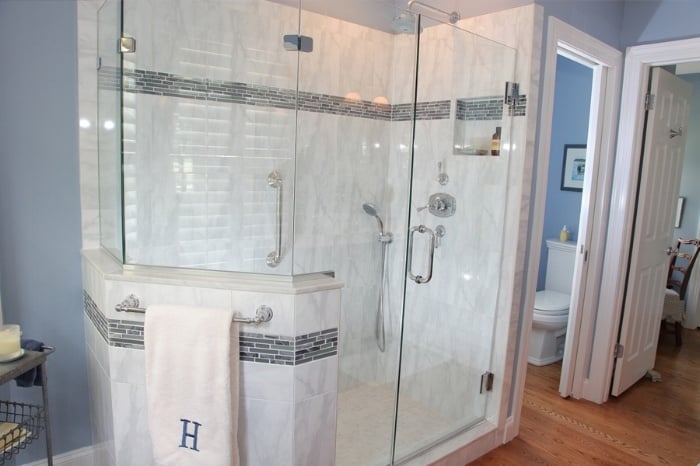 Sometimes something as simple as letting your loved ones choose their own paint colors and tile can make a huge difference in how they perceive their change in circumstances. It provides them with some sense of ownership in the process. One aspect to consider, which has worked especially well for aging parents with memory loss, is to design the in-law suite addition to reflect their existing home. By doing so, it can make the transition much smoother.
Even if your parents aren't faced with memory issues, by allowing them to give their input into the overall design, the process will go more smoothly.
By taking the time to consider these five features for your in-law suite addition, you can ensure that your family will be safe and comfortable when transitioning from independence to living all together under one roof. If you need help designing your in-law suite addition for your home, our experienced design professionals are ready to help. Please feel free to contact us today for more information or to set up an appointment to work with our design team.
Not sure how to get started with your in-law suite addition project? That's okay! Check out our portfolio for some additional design inspiration.