Multi-generational living has been on the rise for the past decade. According to 2016 census data, a staggering 64 million U.S. Residents (20% of the population), lived with multiple generations under one roof! More college students are moving back home after graduation to live with their parents until they land their first full-time job. There are also many families opening their homes to aging parents who are in need of full-time caretakers.
If you have felt the need to get creative with your housing arrangements to accommodate family, you are not alone. Providing a private space for your mother-in-law, and an independent space for your 22-year-old is achievable if you are open to rethinking your home setup. The basement is one area of the house that is often overlooked when considering your livable space. Take a look at these common home attributes to consider when creating a basement apartment that will accommodate family members of all ages.
Climate Control Creates Coziness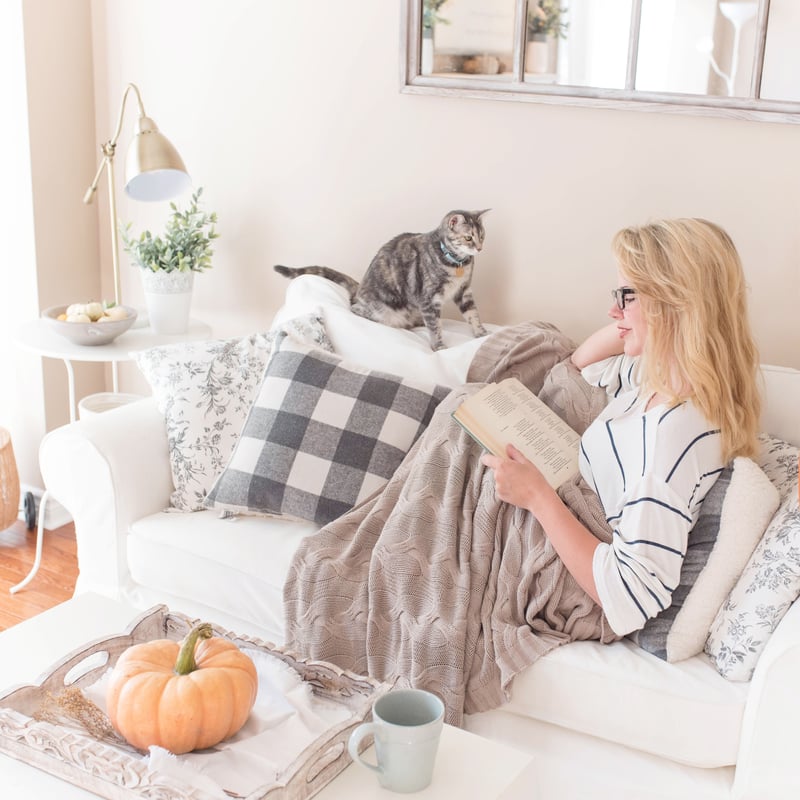 Waterproofing
Basements are underground and lined with porous cement slabs that allow moisture to creep in, creating dampness and retaining the cold. Unfortunately, these factors invite mold growth and mildew over time if not treated properly. Waterproofing your walls with mold-resistant material is an important step to take in the early stages of your renovation project.
Insulation
After waterproofing, reduce draftiness by sealing holes that may be present around piping, and consider replacing old windows or windows with broken seals. Once your space is air-tight and dry, install insulation to keep the cold out and the heat in.
HVAC System
If you haven't done so already, installing an HVAC system or extending your existing system into your basement (if it can handle the load), will allow your family to live comfortably.
Floor Heating
Other factors to consider are your flooring. There is nothing worse than padding around on cold cement floors when you need to use the bathroom in the middle of the night. In-floor heating elements such as radiant heating systems will help keep the space warm and cozy, which is a must-have no matter what generation you belong to.
ADA-Compliant Integrations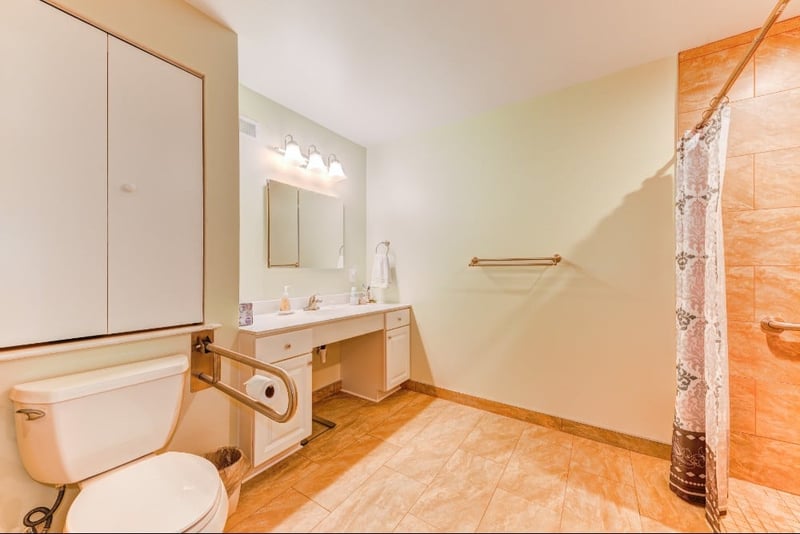 This is a big one; if you are expecting to accommodate aging parents or in laws, then ADA (American Disabilities Act) compliant integrations are something to consider. 'ADA compliant' refers to household accommodations and modifications that will make your aging loved ones' lives easier. These accommodations could include,
Elevated appliances that limit bending

Portable shower seats

Wheelchair ramps
We will include some ADA compliant features for each of the room add ons below.
Soundproofing
While the purpose of a basement apartment space is to accommodate your loved ones, that doesn't mean you (and they) have to deal with the added noise of a crowded household. Frequent noise makers like the laundry machine or sump pump often disrupt the peace and drive everyone crazy. Soundproofing the ceiling and walls in the basement is a feature that will ensure a more peaceful household.
Kitchenette/ Efficiency Kitchen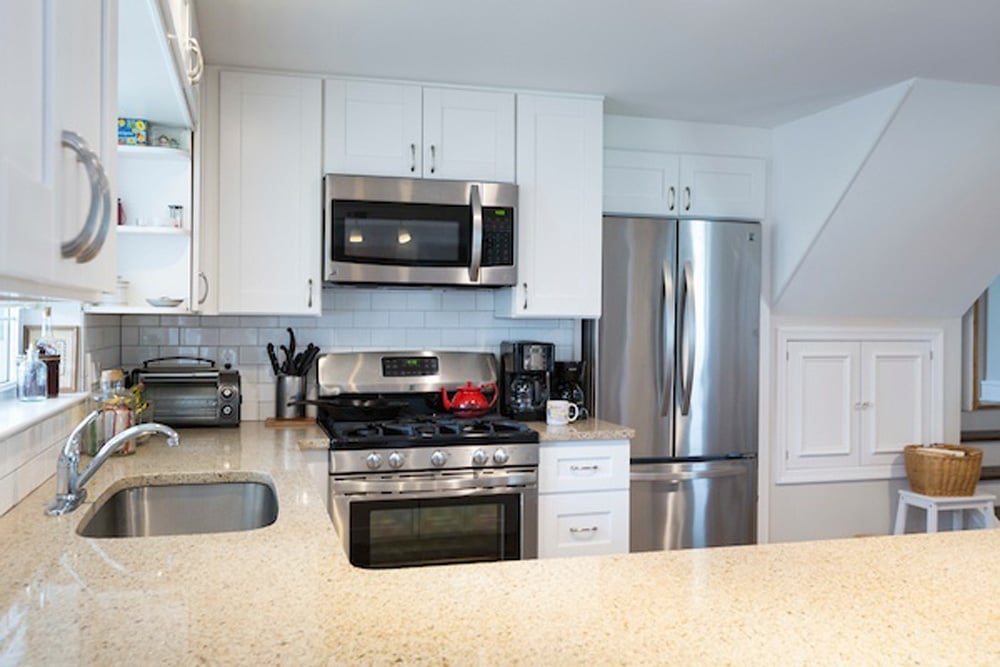 You should include a kitchen or kitchenette in your basement remodeling plan, the bigger the better. Include a large sink and cooking space so that multiple people can work on dinner at the same time. This is a great way to allow some independence, as your family member won't need to rely on the main kitchen to make their meals. Some kitchen components to include are:
Large sink

Microwave

Small fridge

Stove

Smoke detector
ADA-Compliant Add-Ons for Kitchens:
Spacious walkway to accommodate wheelchairs and walkers
Full Bathroom(s)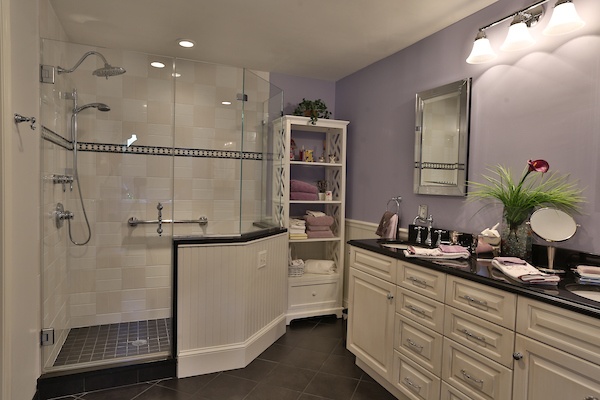 If you are remodeling your basement into an apartment, then it makes sense to add a full bathroom, complete with shower, toilet, sink, and storage space (if you can manage it). Keep in mind (in this room especially) that ADA-compliant materials such as handrails, and lumbar support will play a big role in ensuring the safety and comfort of your elderly housemates.
ADA-Compliant Add-Ons for Bathrooms:
One-piece shower stalls

Grab bars (horizontal handrails) near toilet and in bathtub

Accessible toilets

Ample room

Sinks with ample knee clearance for wheelchairs

Shower seats

Roll-in tubs
Bedrooms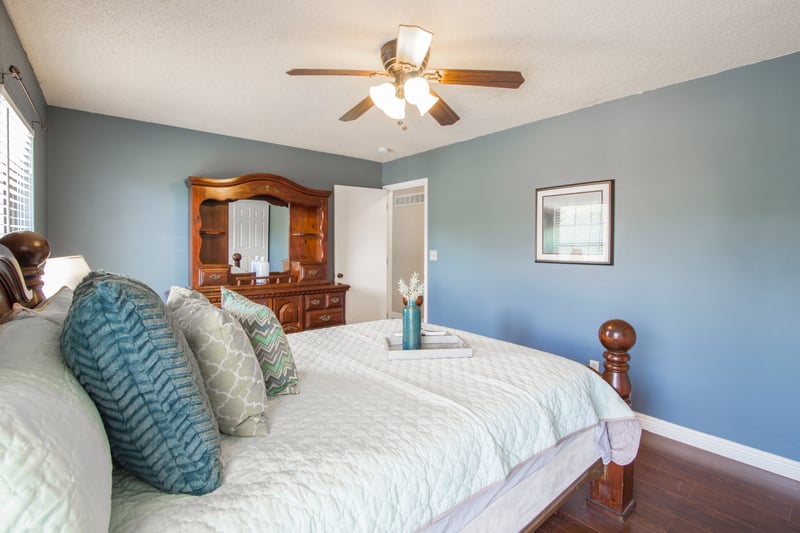 There are a few things to keep in mind when incorporating a bedroom into your basement space. If you are performing the remodel yourself, you need to make sure you are following local building codes. To ensure the safety of your family, basement bedrooms require a door to the outside or an operable window for emergency situations. The location of the rooms is also important. For the sake of privacy, it might be wise to build rooms in separate areas of the apartment.
ADA-Compliant Add-Ons for Bedrooms:
Attached full bathroom

Wheelchair access and expanded turn radius (if necessary)

Extra space for medical equipment (specialty beds, oxygen tanks, air ventilators, etc.)
Doors and Entryways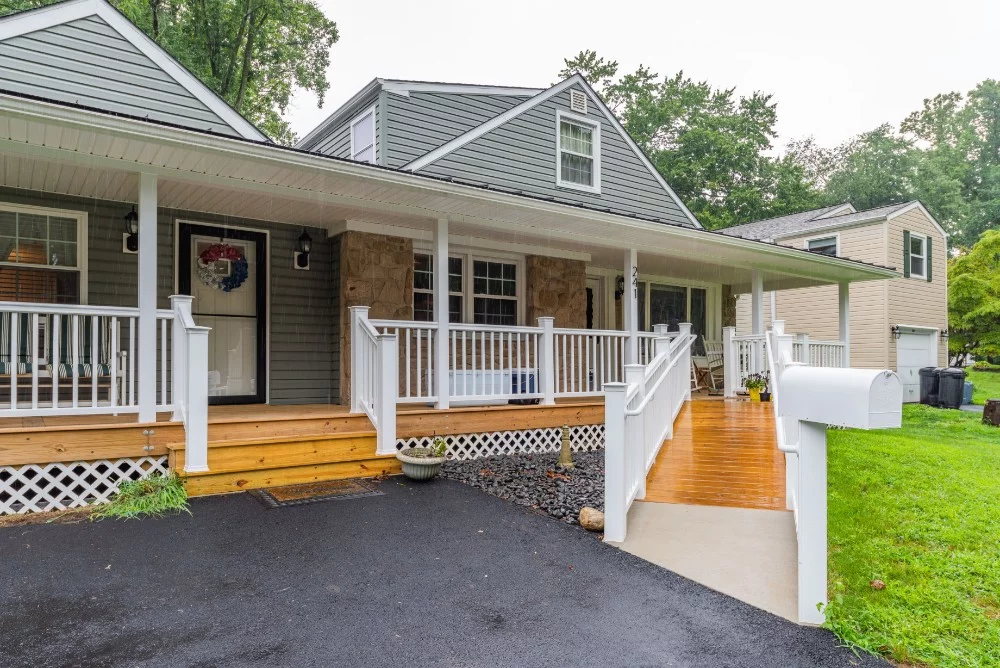 While your spry college student may have no problem with entryway steps, this same entry may cause a potential risk to your elderly tenants. Consider keeping the entrance flat and well lit so that it is easy to access.
ADA-Compliant Add-Ons for Entryways:
Flat entrance

Ramp access (if required)

Adequate outdoor lighting (floodlights, lanterns)
Laundry Facilities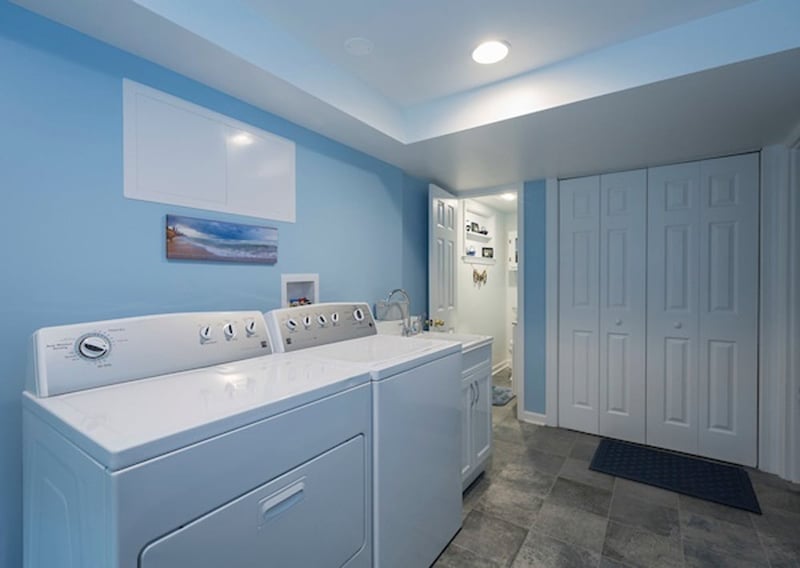 While sharing a laundry space is common, your guests may feel more independent with the option of their own laundry room. Not to mention it will keep yours free during the week. This space could encourage your college student to take action and take care of their own clothing, rather than adding that chore to your growing list. For your parents and in-laws, simply having laundry facilities in an area that does not require them to venture up any stairs is a huge safety bonus.
ADA-Compliant Add-Ons for Laundry Rooms:
Same floor laundry access (no stairs required)
Communal Space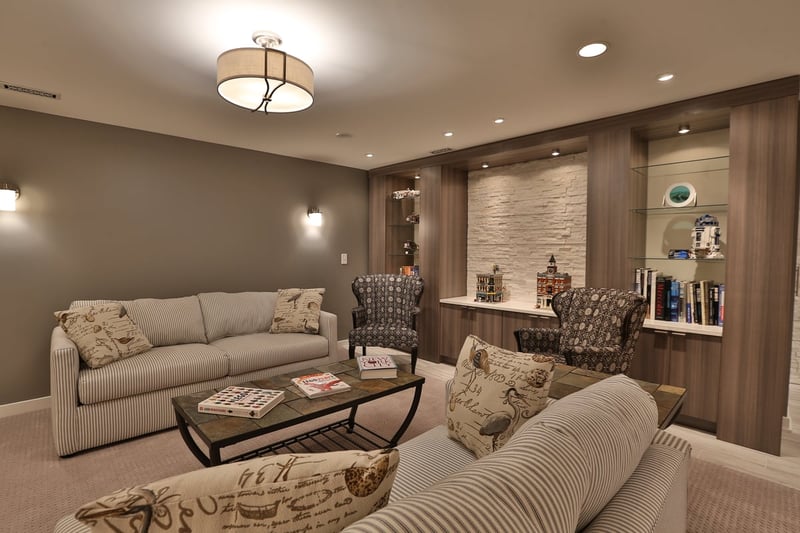 When it comes right down to it, it's all about family. You should look into creating a communal space where everyone can come together and eat dinner, play games, watch movies, and chat. The space should be open, welcoming, and comfortable. Statistically speaking, living with a grandparent can build the bond between generations and create a familial atmosphere that really brings out the meaning of home.
Let Us Help
Here at Tilghman Builders, we specialize in making your home work for your lifestyle. If you are looking to convert your basement into an apartment that is suitable for multigenerational living, give us a call for a consultation. Tilghman Builders is a premier home remodeling contractor and renovation company serving homes like yours in Bucks County and Montgomery County. We look forward to renovating your basement to create the perfect apartment for your loved ones.