Did You Know: Homeowners who replace their windows get about 73% of their investment back when they sell their house, according to the National Association of Realtors' "2016 Cost Versus Value" study. Replacing your windows can add great value to your home for energy efficiency, aesthetics and safety. But if you replace your windows with the wrong materials, size, shape or quality of work, they can actually detract from your home's value.
Read on for our guide to knowing when you need to replace your windows and what your best options are.
∨
Why could you need home window replacements?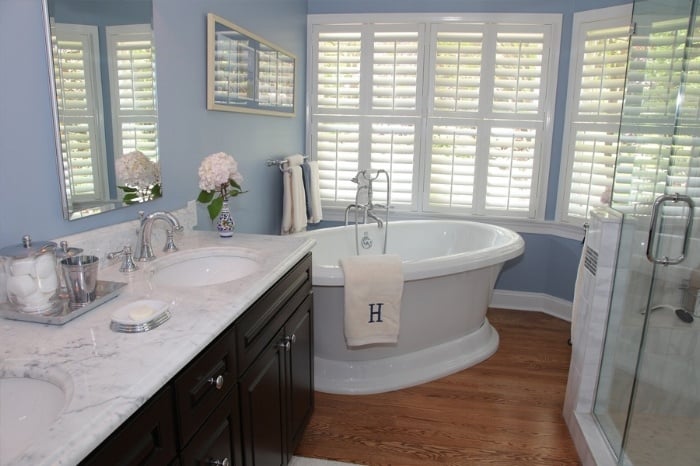 Sometimes its hard to tell when you are ready for a home window replacement. We look through our windows all the time, but we don't always stop to look at them. Use this list to do a self-assessment of whether your home is needs to have a few windows replaced. Remember - it is also possible to do window repairs to prevent further deterioration.
Your windows aren't in the best shape.
Do your windows leak when it rains? Can you hear the wind blow through the frames? Are there always bugs around your windowsills? Do you have windows that should open, but don't? These are all issues that come with old, weathered or neglected windows. If you notice cracks, rotting or loose panes it could be time to replace them.
Your windows are a safety hazard.
If your windows don't open or close completely they can be huge safety concerns. Windows that don't close all the way are prime targets for burglary or accidents with children; and windows that don't open easily or completely can be very dangerous in the event of a house fire. We recommend that all windows be fully functional, because you never know when you could need them.
Your windows have single-pane glass.
Single-pane windows are made of only one layer of glass. We always suggest replacing your windows with at least double-pane glass for significantly better noise and temperature control. While single-pane windows are less expensive and come in the same styles as double-pane, the investment is one that will pay off in the long run. Double pane windows -- also known as double-glazed windows -- have a layer of air between two sheets of glass and can increase your energy efficiency by almost 100%, according to The Spruce.
BONUS: Here are eight other tips to make your home more energy efficient!
You want more (or bigger) windows.
Do you want to update the look of your house? Do you want to let in more natural light? Do you want to convert space into a bedroom? Some of our clients have us create openings for windows in their homes where one didn't previously exist. Every bedroom must have two exit points in the case of a fire and legally, a window counts as one. According to the International Residential Code, a bedroom window can be between 24 and 44 inches from the floor, it needs at least 5.7 square feet for the opening, and it must measure no less than 24 inches high and 20 inches wide. (R310.1) We always make sure our clients homes are updated to code.
---
Case Study: Makefield Home's Historic Window Restoration
For this Montgomery County home renovation, we focused on historic restoration. This included a full historic window restoration. We ensured the windows and the doors matched the historic integrity of the rest of the home using the same materials. The style, craftsmanship, installation and placement were all part of our historic window restoration plan. In this case, using specially sized, double-pane windows, surrounded by wood trim, helped the new material blend with the historic surroundings. Click below to see more images from this project.
---
What material should your new windows be made out of?
Now that you've decided to replace your windows, you need to know what your options are. Check out this guide on window material and energy efficiency from our friends at HGTV.
Wood

New window frames made of wood are the most popular and very energy efficient. They are easy to repair and maintain and can be painted to your desired color. They are susceptible to rot and insect damage, but better window makers offer them clad in vinyl or aluminum, or treat them with a water-repellent preservative that makes them last longer. They tend to cost more, but they offer the best look for both inside and outside your home.

Vinyl

With their good moisture resistance, vinyl windows are a good choice. They are equally energy efficient to wood windows if they are insulated. They are also low-maintenance but do fade over time, especially in darker colors, which can also become brittle as they age, so choose lighter neutral colors that you can live with for the long term. You can restore the finish with a soft scrub cleanser should the frames become dull. They're slightly lower priced than wood windows.

Aluminum

These windows are strong but not very energy efficient because they conduct heat. Condensation can form, creating moisture issues, including frosting in winter. Most often, these are the cheapest windows you can buy.

Fiberglass

Window frames made of fiberglass are offered by some of the major manufacturers as an alternative to wood or vinyl. They are high maintenance, as they need painting. It's difficult to find them in energy efficient insulated versions, and they are more expensive than insulated vinyl windows.

Composite

Composite windows look like wood and most makers pre-finish them in a host of colors. They perform well, but you may not like the look of a full composite window on the inside of your home. To solve this issue, some makers use composite materials on the outside of the window and wood material on the inside. Cost is about the same as vinyl windows.
Want more tips for making your home remodel more energy efficient? Click here for 8 Tips to Make Your Home Remodel More Energy Efficient.
---

When is the best time to get your windows replaced?
You should get your windows replaced as soon as you feel like you need it. You don't want to wait once you notice your windows are rotting or your heat is blowing out into the neighborhood. While we don't advise removing your windows during a snowstorm, we understand the importance of having a safe, temperature controlled and noise regulated home. We will make sure we use the best materials for your job and consider the conditions when setting the windows in place and weatherproofing your new window casings.
We don't caulk in the rain! - Bob Tilghman
Thinking replacing your windows is just the tip of the iceburg of your planned home renovations? Check out our blog, To Remodel or Not? 5 Factors to Help You Decide.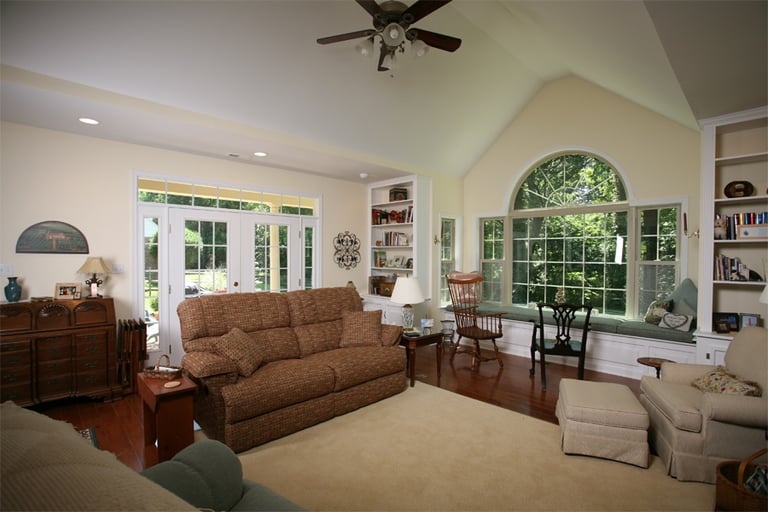 Our preferred vendors: