Your remodel is going to be a big investment, so you don't want your upgrades to look dated in a year or two. These features, styles, and finishes are timeless - not trendy - so you can remodel with confidence knowing you'll love your look forever. Here are 10 home remodels that won't go out of style: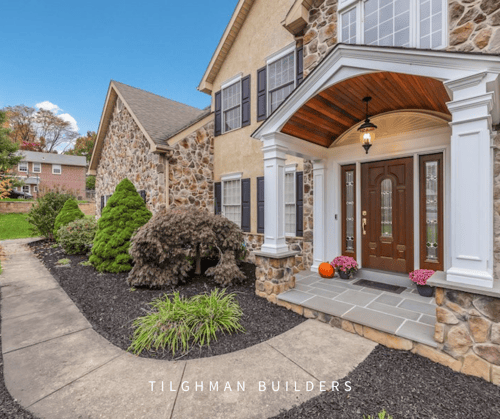 1. Install Hardwood Floors
Hardwood floors work with nearly any style! Flooring is the largest surface you'll see, so choose a high-quality hardwood you can refinish over time rather than replace. Hardwood floors add warmth and beauty to any home. The popularity of hardwood flooring continues to grow, and it is by far the favorite flooring option for homeowners. Most homeowners prefer the look and feel of real wood. Plus, hardwood flooring adds value to any home.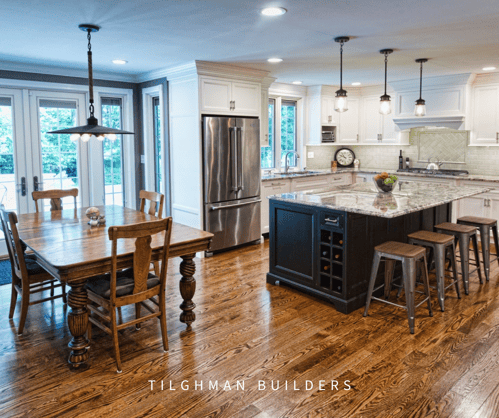 2. Opt for a Vintage Look
As the years pass, older styles become ageless rather than dated. If you go with a look with at least 50 years under its belt — such as midcentury modern — it won't go stale. A vintage-style home is achieved using furnishings, accessories, and color schemes from another era. If you want to create vintage-inspired elements in your home, focus on including elements such as pastel colors, floral prints, antique furniture, french doors, and wide-planked wood flooring.
3. Combine Neutrals
Don't take things overboard with your details, and use stylish accessories that you can change out and mix and match. If you combine neutral materials in a way that offers contrast and texture without overdoing it, you'll find that you have room for variety. To achieve a perfect blend of neutral finishes, incorporate a variety of wood tones, mix shades of beige with off-white and other natural tones, add black or metallic fixtures, and select decor with pastel colors or a simple pattern for a pop.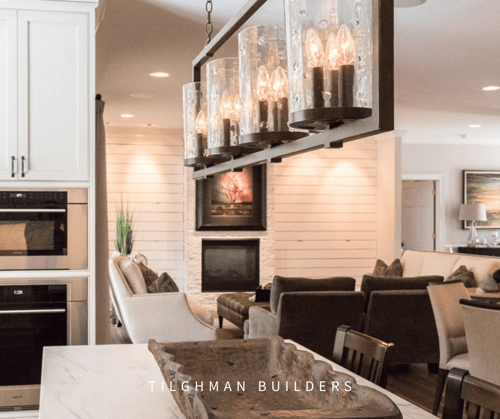 4. Expand Your Living Space with Indoor Outdoor Features
Today, indoor/outdoor living is more popular than ever. In many cultures, living seamlessly indoors and outdoors has been the ideal. Natural light and air permeate your living space when you blur the line between your interior and a vibrant outdoor space, so it changes its character entirely. The partition in a blended living space is typically created with sliding or folding glass doors. When the glass door slides open, the living area becomes seamless, so there's no need to open the door to access the patio. Indoor-outdoor living offers more space for entertaining and lounging, while also adding value to your home and increasing natural light.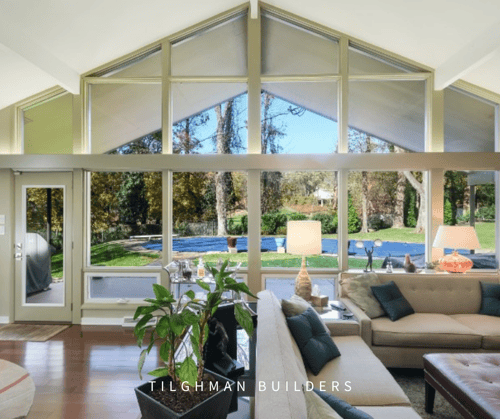 5. Incorporate Universal Design
Invest in a bathroom that will age gracefully and align with the rest of your home as your style changes over the years. Adding universal design features to the remodel will never be a loss if it accommodates users of all ages and abilities. A few of the most common features are handheld sprays, grab bars, wider doors, and curbless showers. It's a design concept that focuses on making the house safe and accessible for everyone, no matter age, physical abilities, height, etc. The term "accessible housing" usually conjures up images of ramps and grab bars, but universal design goes far beyond those elements. Universal design concepts, such as wider hallways and doors, encourage the feeling of space in a house. Incorporating drawer pulls rather than knobs is a functional and timeless design that just happens to be helpful to those with less dexterity in their hands. There are a lot of ways to go about incorporating universal design in your home, but your main focus should be enhancing your living space to age along with you and your family specifically.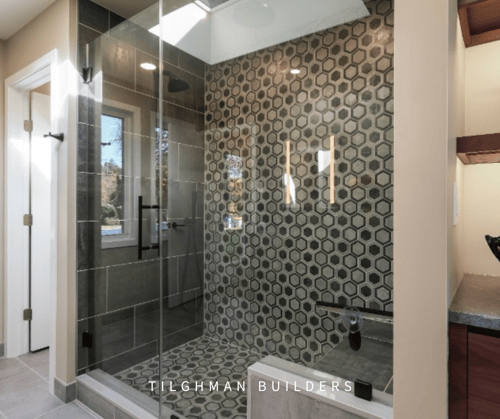 6. Add a Splash of Marble
Marble will never fail you. Its clean, natural finish is timeless. Your kitchen is a great place to incorporate marble since it's extremely easy to clean. However, it can be a big maintenance commitment, so you might prefer quartz that mimics the same look but is easier to maintain. Marble looks good just about anywhere and can even work as a design accent, such as on the base of your fireplace. It adds a touch of class to any room.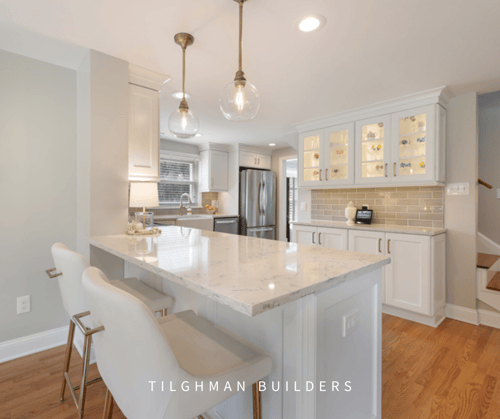 7. Install White Cabinets
No matter what your style is now or in twenty years' time, white cabinets will complement it. You should consider how the cabinetry works visually within the environment of your home when choosing a style. Raised panels work well with more traditional styles, whereas Shaker-style panels work best with modern, simple designs. There is nothing more timeless than a white kitchen when it comes to home design. White cabinets frame these rooms, complementing any appliance style and color. Plus, you can customize your look with a variety of door styles and hardware.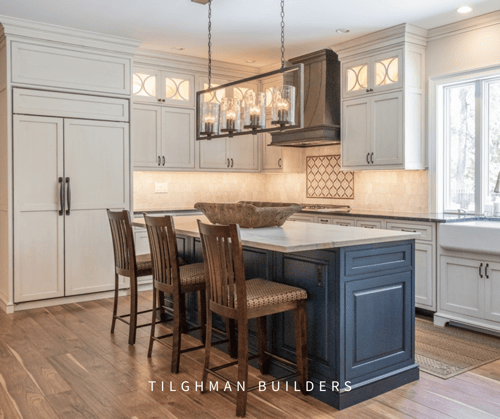 8. Pick a Subtle Backsplash Design
It may not be as flashy as today's glass and metal options, but a classic backsplash accent will remain a solid stylish choice for years to come. When thinking about accent features, the key is to match them up with the overall design scheme you're striving for to add intrigue without being overbearing. In addition to adding aesthetic value to kitchen design, backsplashes provide a protective finish. Backsplashes can be created from many materials, such as natural stone, tile, and mosaics. But a subtle design will never go out of style.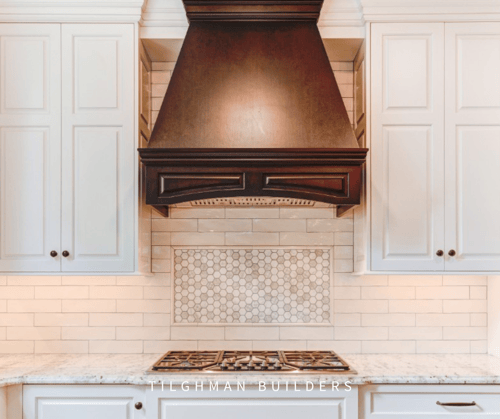 9. Go With Stainless Steel Appliances
Stainless steel is a trend that endures, though many other kitchen trends come and go. It is a luxury material that is perceived as a statement in almost any area. As it has a neutral tone, it is suitable for use with a wide variety of woods, finishes, and materials.
When it comes to modern, sleek and trendy kitchens, stainless steel is the way to go. The composition of stainless steel makes it naturally extremely durable, fighting off rust, fire, and heat. Among those looking for an appliance that will last and not show wear and tear, this one is the top choice. Stainless steel appliances are simply built to withstand.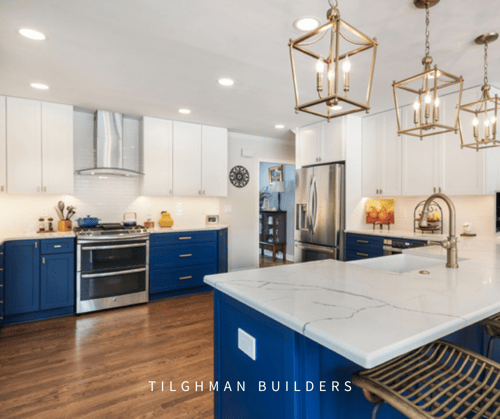 10. Select a Design-Friendly Ceiling
A renovated room shouldn't be topped off with a cheap-looking ceiling. Popcorn ceilings are thankfully on their way out. There are many ceiling options to select based on your home and the look you're going for such as plank, coffered, conventional, exposed, or beamed ceilings, among others. These options offer varied effects, so be sure to select a ceiling that best compliments the design style of the room.
This blog was originally published on October 7th of 2015 and was updated on January 4th of 2022 for clarity.